Hello, and welcome back to our Social Media News Of The Week section. In this article, we'll be talking about the following:
LinkedIn's Brand New Post Scheduling Feature
TikTok's Launch Of An Updated 'Marketing Partners' Platform
And
YouTube Expands Its Video Editing Tools And Adds Quizzes As A Community Post Option

LinkedIn's Brand New Post Scheduling Feature
One word – finally! And this is how it looks:
Although not readily available to everybody as of yet, LinkedIn's native post scheduling tool's launch is still worthy of celebration. The feature has been tested internally over the last few months and can now be accessed by desktop and Android users, with iOS coming soon.
The process of scheduling a post is pretty straightforward – all you have to do is tap on the clock icon to access the scheduling options and then enter the date and time for when you want your post to go live.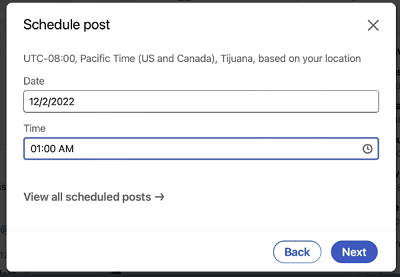 Then tap 'Next' and 'Schedule,' and your post is good to go, all within the app. As you can see in the second image, there's also a way to manage all your scheduled posts, which absolutely helps maintain your LinkedIn presence on the go whenever you want it.
Sure, plenty of people have already been scheduling their LinkedIn posts via third-party social media management apps, but native scheduling tools tend to be much more reliable, especially when it comes to displaying how your posts will actually appear once they go live. So, a native scheduling option is a safer bet while also providing more management tools.
What's even better is that this scheduling option will soon also be available for scheduling posts in Groups, Company Pages, and all kinds of types in the near future. Which, of course, will be a very handy addition to managing your LinkedIn strategy in a more integrated way.

TikTok's Launch Of An Updated 'Marketing Partners' Platform
TikTok first launched the Marketing Partners site back in 2020 and has since expanded its listings with a range of creative and ad tech tools to help businesses maximize their in-app efforts.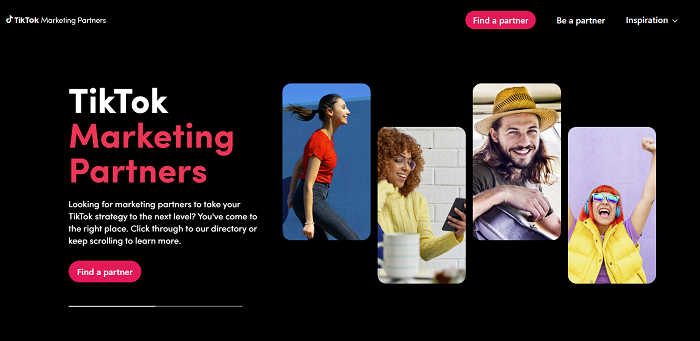 And now, it has revamped and relaunched the page, making it much easier to view what's on offer and see examples of top creatives in the app. The site now includes 186 endorsed providers from over 35 nations who can provide assistance with all aspects of TikTok marketing. The Marketing Partner listing itself is separated into six categories, with guidance available in:
Campaign management
Measurement
Creative
Effects
Commerce
Sound
As we've said before, there's also a showcase highlighting the top creatives that were created with the Partners' assistance. They're also pretty cool if you're just looking for inspiration for your own creatives.
And a nifty directory of all the partners available through the program: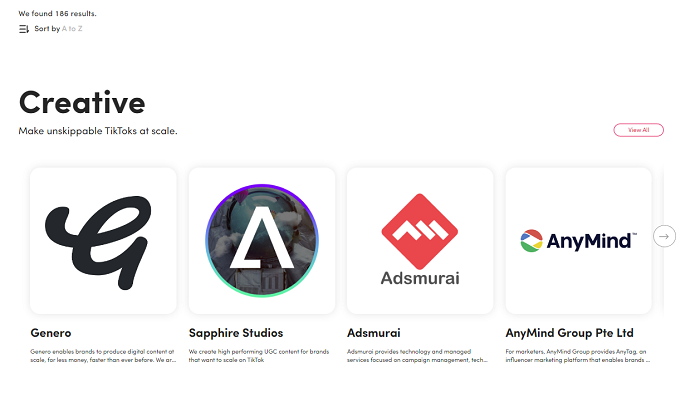 Marketing Partners program will undoubtedly, be a great help in creating your TikTok campaigns and getting the right assistance to put your TikTok ads on track. And given the continuous rise of TikTok's popularity and its being the top-choice platform for the younger generations, there will definitely be a lot of interest in TikTok campaigns soon.
And as usual, the extra effort might be just the key to making your promotions stand out from the vast TikTok crowd.

YouTube Expands Its Visual Editing Tools And Adds Quizzes As A Community Post Option
First of let's talk about Community Posts. Community Posts are feed-based updates that can be found under the 'Community' tab. The tab itself can be accessed on YouTube channels with over 500 subscribers. In short, it's a social media-style update feed designed to interact with your YouTube community, thus enhancing overall engagement.
And with the latest update, there are now some new options to drive more Community interactions.
For starters, YouTube is expanding its visual editing options, which allows for more varied compositions of your Community updates.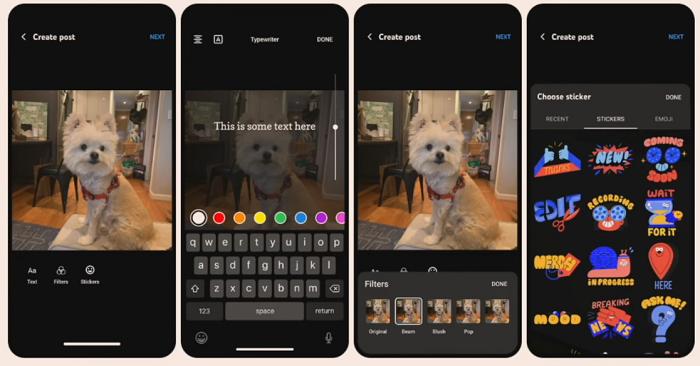 This is what YouTube has to say about it:
"If you're a creator in this experiment, you'll be able to use the YouTube app to add filters, text, and stickers to images for posts. This experiment will roll out to a small percentage of creators who use iOS devices and have the Community tab enabled."
The first visual editing stage was launched in April for Android users, but now it is more broadly available. Meaning plenty more YouTube channel owners will be able to enhance their interactions with their Community.
Another fun thing that YouTube added to their Community Posting options is quizzes. This allows for direct engagement and interaction with the viewers of a channel. Read YouTube's message on this:
"Quizzes introduce a new, interactive way for creators to engage with viewers, and in cases of educational channels, help them learn. Creators in the beta can create quizzes the same way as other kinds of Community Posts. We're beginning to test the quizzes beta with a small number of creators and will look to expand in the future based on feedback."
In addition to quizzes and visual posts, there are also disappearing updates, GIFs, images, and polls to boost interaction with your channel viewers. Plenty to choose from and experiment with!
It's still too early to say whether Community Posting drives YouTube engagement, but in any case, it's a nice complement to video uploads and a means to communicate with your channel followers.
Both tests – the visual editing and the quizzes – are now live with selected users.