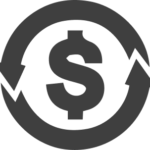 Successfully reduced costs by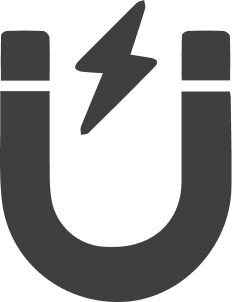 Engagement rates higher than the influencers' established average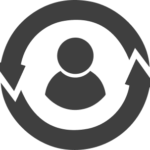 Successfully reduced administrative work by
Atedaktare.lt – wellness and health supplements represented by Natura Medica LT. The goal of this campaign was to broaden the exposure of the Atedaktare brand and direct potential new users to their website.
It was the first time Natura Medica LT had chosen to work with influencers. This marketing channel was never considered due to a lack of data and prejudice about the complexity of the whole process. Agenic has supplied thorough assistance that catered to their precise needs and addressed their biggest fears.
The campaign execution was backed by seven golden rules of running a flawless influencer campaign:
Determine clearly articulated goals
Identify and describe your target audience for the campaign
Analyze and select the right influencer with THE RIGHT AUDIENCE.
Define expectations for influencer deliverables and prepare guidelines for the creatives
Brief the influencers as your own team members
Monitor and follow up with your temporary team members (aka influencers)
Tracking, measuring, and reflecting upon the collected data
These rules are pillars of the platform's technical functionality, helping Agenic users to push the maximum results from their goals and objectives.
In an effort to meet Natura Medica's goal of expanding awareness of their new e-shop atedaktare.lt, we supplied Natura Medica LT with a roster of fifteen influencers to choose from. Each influencer was tailored based on brand compatibility, creators' audience interests, and affinity to atedaktare.lt provided products and services.

  Sourcing
A vast report of the sourced influencers allowed Natura Medica LT to evaluate the potential results of the upcoming campaign as well as related costs. Further choices were made based on detailed profiles of each influencer, consisting of engagement rates, audience interests, recent media examples, and past campaign success.
After a close review and evaluation of costs and predictive campaign KPIs Natura Medica LT selected two out of fifteen suggested influencers.

 Briefing
Following predefined guidelines, Natura Medica LT has prepared a detailed and comprehensive digital briefing that covered all guidelines and requirements for the deliverables (product benefits, target audience, mood boards, do's and dont's), allowing influencers to completely merge with the brand and as a result, even exceed the predicted results.

 Campaign management
The Agenic platform took full care of influencer management by preparing contracts, vetting process of the content, tracking deliverables, sending timely reminders for posting, and real-time reporting.

 Detailed Reporting
Upon the completion of the campaign, Natura Medica LT received a detailed report of all data related to the campaign execution
Summary of all metrics. Consisting of the number of impressions, engagement rates, CPEs, CPMs

Detailed metrics for each delivered piece of content

Highlights and insights from result analysis explaining which content piece had worked best for the targeted audience
In the end, predicted results during the sourcing phase were outperformed. Influencer A's content exceeded expectations by 230%, while influencer B's results came right on target and matched the initial expectations.
That's right – all of this for costs reduced by twenty times compared to those offered by a marketing agency. And it's no fantasy and not a one-off success case! It's purely a consequence of digitalization and data analysis. Working with Agenic gives you 100% transparency, better campaign results, and risk minimization at a significantly reduced cost.