Who could've thought that we'll get to live through the whole 21st century in these last couple of years? And although as fun as it might sound at first, this re-enactment of the greatest events of the last century brings tumultuous times, which also reflect in the marketing world. So, with 2022 almost done and gone, we browsed the internet through and through, hoping to find some pieces of info on what to expect from social media marketing in 2023.
We'd like to begin by laying the foundations for our predictions with general trends as per the report by consumer intelligence agency Talkwalker and customer engagement firm Khoros. So, here comes the
General Predictions For Social Media Marketing
The Cookie Will Finally Crumble
Although Google has once again delayed the end of the cookie era until 2024, more and more consumers are displeased with the lack of privacy these third-party companies bring. However, over 70% of advertisers think it will be a huge step back for advertising overall because of their removal.
Be as it may, the clock is ticking, and next year will probably finally see the activation of new alternatives.
New Social Standards For Social Media
The internet is full of fakes, and people have had it. That's why 2023 will see a growing demand for authenticity and integrity from brands and social media channels. Out with the fake, in with the genuine.
The Next Big Thing: Decentralized Social Networks
Nowadays, consumers expect a new level of free speech and censorship. One that's determined by them and not by social media overlords. This has fueled the rise of decentralized social media platforms, and while these startup networks might not become the ruling parties next year, they will definitely cause the big players to take notice. In short – power to the people.
Multi-sensory Content Might Become The New It Format
Each year brings its new format trend predictions, such as short-form video or social audio. However, none of them usually lasts.
With the coming year, though, we're inching forward to the 'internet of senses,' and this will push brands to invest further in bringing sensory elements to the digital experience. From gamification to fully immersive shopping malls, this is just the beginning, and 45% of consumers expect multi-sensory content to become mainstream by 2030.
Fluctuations Of Social Commerce
Demand for affordability and an easy shopping experience might drive social commerce's rise over the next year. Steady growth is visible in new shopping channels, and browsing and buying products on social media platforms just might become the new shopping norm.
The Metaverse Rush
While it seems that Meta's metaverse – the biggest player in the field – might have hit a rough spot, it does not mean it's the only contender in the race.
The concept is entering a critical time, and while some metaverses will be abandoned, others will thrive. Of course, only time will tell who will be the winners, be it is safe to say that metaverses will get a lot of attention this coming year.
Predictive Analytics
Although predictive analytics isn't something new, we are bound to see more marketing and social media professionals integrating it into their processes. Social listening and AI-powered predictive analytics can quite reliably predict the industry's next big trend, yet only about 43% of marketers are using it as of today. Expect that to change in 2023.
Environment Matters
Nobody's in denial about global warming anymore, and there's a genuine concern about humanity's impact on the planet. And, with conversations gaining a sense of urgency, 2023 might see consumers and brands coming together to make an impact to the cause.
Social Customer Experience
There's a surging demand for better and quicker customer service, and some brands find themselves struggling with it. However, it's very likely that communicating with customers on social media platforms will finally become the norm, with support, information, and solutions reaching customers in real time.
Communities Over Personas
Personas are stiff – in reality, people have ranging interests and are quickly adaptable, making consumers too changeable to pin down, which means that now, instead of personas, broader communities will be the target for marketers. Of course, that might present a challenge in gaining a deeper knowledge of consumer ecosystems and the factors that drive brand-focused conversations.
As you can see, these general predictions are quite intuitive and are directed toward social media patterns that we've already seen emerging over the last year or so. And while they're not groundbreaking per se, they should absolutely be taken into account when thinking about your next steps in social media marketing.
Okay, with the groundwork done, it's time to move on to social media platforms themselves:
Facebook
With TikTok changing the customer's preferred format of content consumption, Facebook, being unyielding as it is and trying to emulate the original in a not-so-thoughtful way, keeps on falling further from the radar.
More AI-Recommended Content
First of all, this trend, naturally, comes from TikTok, which focuses on showing users the best content from the platform based on the customer's in-app behavior. And since we all know Zuckerberg's aim to make Facebook into TikTok, it is not surprising at all that his goal is to make around 40% of the stuff you see in your feed to be recommended by AI and from profiles/pages you don't follow.
However, Facebook might have the upper hand in this case (or so Zuckerberg seems to think) since the platform's content isn't just limited to short-format videos but also photos, links, news updates, and text posts. However, we all know that general Facebook user is oriented toward content posted by their family and friends, and irrelevant content isn't what drives them to use this platform.
Avatar Integration
In hopes of riling people up for Metaverse, the platform's newest large-scale project is avatar integration. So, by promoting the use of avatars as a form of digital identity, Meta would like you to engage with other people through your avatar – the key element of metaverse engagement.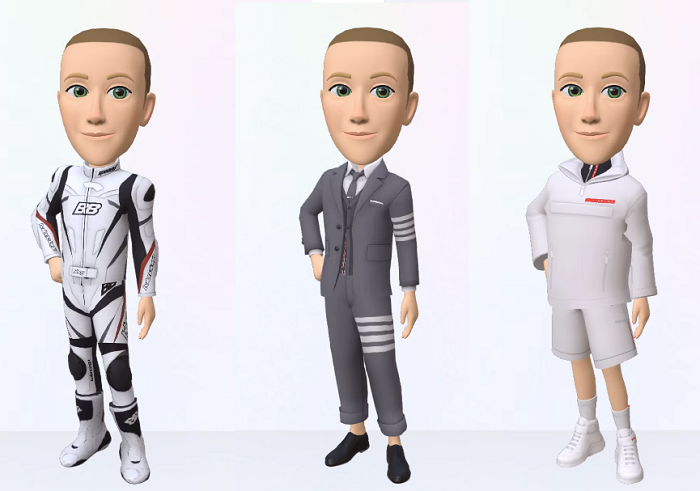 Promoting a digital identity isn't the only thing that links to Zuck's push toward Metaverse, as it is also expected that posts from VR will also make their appearance on the platform next year. But, of course, they'll probably be more in the promotional content zone, highlighting the experiences available within the VR environment.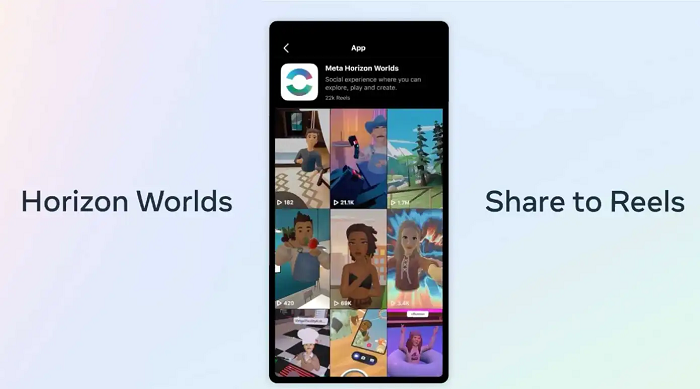 Click To Message Ads
Since there's a substantial growth of engagements within DMs, Meta's highlighting the creation of more tools to ease this shift.
So, Click To Message ads for Messenger and WhatsApp aren't going anywhere, and marketers should expect to see even more ad options that fit perfectly well into this change of behavior.
In fact, this could be a great way to build a direct link of communication between the brand and the customer, but whether it will catch on remains to be seen.
Instagram
The story here is similar to Facebook's – a push towards AI-recommended content (even after the scandalous petition in which even the Kardashians had a say) and an excruciating attempt to copy TikTok at every turn.
But besides even more AI-recommended content, more Reels, and the game of stepping on TikTok's heels, we might expect this:
New And Improved Creatives
IG has always been on the more creative side, with a strong connection to the platform's creators. So, stronger creative systems are due, and with them, we might see the rise of 3D and AR posts, NFT art integrations, and other new forms of content taking the lead in IG trends.
This, of course, leads to new opportunities for brands, too, with AR and interactive ad formats that will engage the platform's users in new and exciting ways.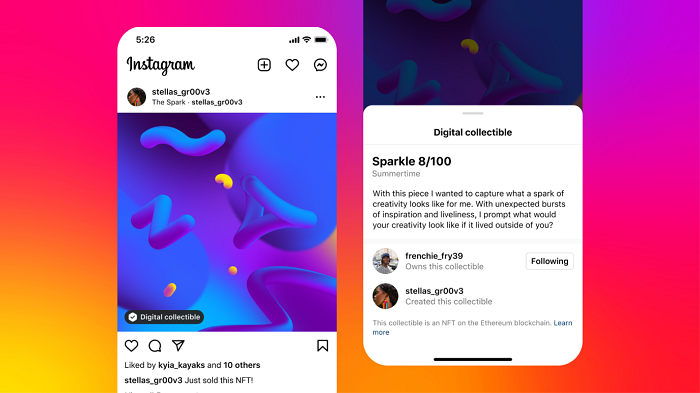 Live Shopping
While IG is still in the experimentation phase of live-stream shopping, seeing it becoming quite huge in other markets might mean that Instagram will make a stronger push toward establishing this feature on their app, too.
This might also mean that the app will get a makeover with a standalone tab dedicated to live-stream shopping, so you wouldn't have to leave the app. Well, that's the key idea with live-stream shopping, of course.
Twitter
For reasons known to everybody (hello, chief Elon), it is quite hard to come up with definite predictions for Twitter as of right now. However, some of the things that we might see coming into fruition next year involve the following:
New Subscription Service
The 8-dollar blue tick for everyone! A bigger subscription push is almost certain to come and will include monetization on verification statuses. We might also see commercial and government Twitter users having to pay for their use of the platform.
Algorithm: Refined
It's all about Musk's wish to understand how algorithms dictate the Twitter experience. This might present some cool ideas, but the UI behind it still seems a bit shaky. See, we are used to logging into the platform, checking out what's new, and going about our day. However, this enhanced Twitter experience will task the users to select and implement algorithmic modifiers, which adds much fuss. Furthermore, it's pretty clear that not all will be okay with creating this Twitter experience manually, so although the idea is nice, it might become a flop if the UI is as complicated as it seems.
Longer Tweets
Just as we were nearing the end of creating this article, Elon Musk tweeted that longer Tweets would be available for sure. We'll leave this info here, so if none of our Twitter predictions come true, this one surely will.
Oh, and expect longer videos, too.
TikTok
More Live Shopping
See a pattern here? Every platform seems to be jumping in the wagon of live-stream shopping, and TikTok is, of course, no different. Although this live-stream shopping push went bust in European countries (well, it's on hold, to be exact), it's now gaining velocity in the US market. So definitely expect to see live-stream shopping being the top promoted element in the app.
Creator Fund Changes
With creator payments often becoming a subject of scrutiny, TikTok is finally testing new models to get its creators funded more effectively. After all, the current model leaves little incentive for creators to continue creating content.
One of the things TikTok might be working with is a similar program to YouTube's Shorts which pays the top-performing videos a percentage of all ad intake based on views.
SnapChat
SnapChat's main goal for 2023 seems to be to appeal to older audiences and to shift away from its younger demographic, Snap is investing in a couple of things:
Augmented Reality
Since Meta's and Google's AR glasses are still in development, this is where SnapChat might shine the brightest. If Snap manages to beat its competitors to the podium, it will be the first to release AR Glasses to the market, and this might grant them access to the older audiences that they so wish for.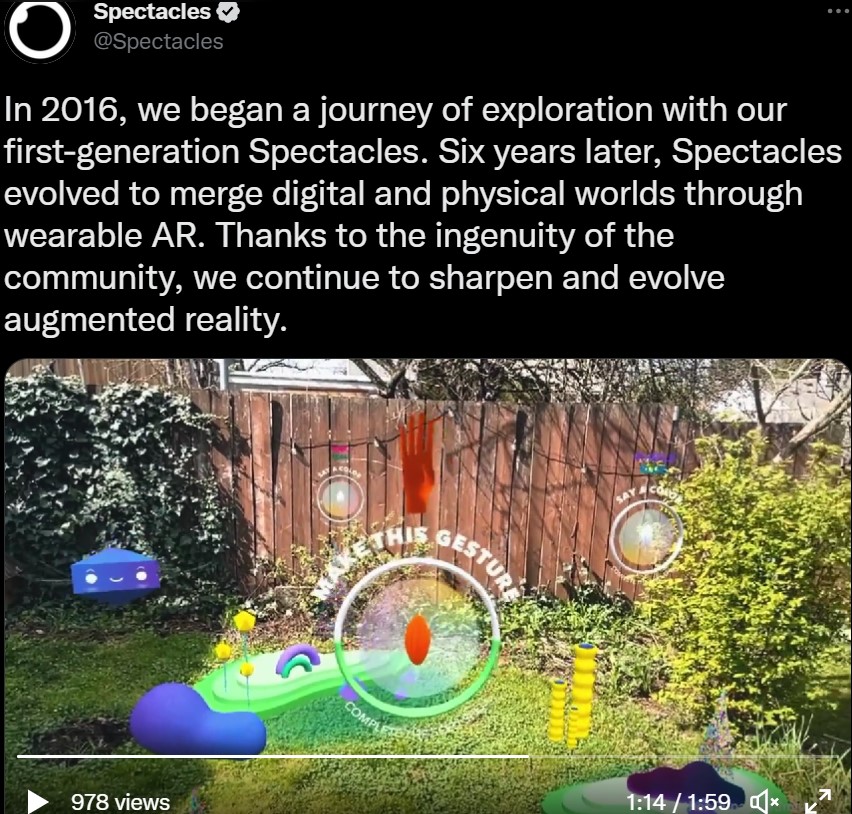 Avatars Again
Now, this isn't a prediction per se, but rather a fact that avatar fashion and digital items are for sure coming to Snapchat the following year. Snap has been making its Bitmoji avatars a more centralized focus with new fashion partnerships to help people customize their virtual identities.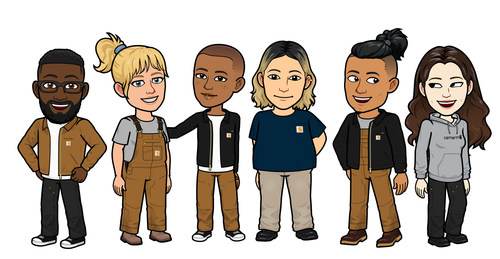 Pinterest
Although Pinterest has always been a somewhat underdog for social media marketing, the platform seems to be on a steady upturn now. And with significant opportunities ahead, this is what we might see coming in 2023:
Live Shopping
It feels like we are repeating ourselves a bit here, but live shopping will be the focus area on many of the most prominent platforms next year. Pinterest included. In fact, the platform, with its discovery nature and existing purchase intent of users within the app, might work much better for live shopping compared to some of the others. And if this live shopping trend snowballs into something bigger, it might become Pinterest's biggest earner and main focus.
Better Search And Discovery
Discovery has always been the main component of Pinterest's success, and with the former Google chief now directing the course, it should be expected to remain its main focus. So with additional and more personalized discovery tools, Pinterest continues to refine its processes as it strives to align product discovery with personal usage habits.
Improved AR Capture And Display Options
Another prevalent topic among our predictions is AR and Pinterest is no exception.
Currently, Pinterest is developing its AR Try On tools for home decor products which at some stage will allow merchants to create 3D copies of their products for customers to try out before buying. So, by leaning into an improved process for items, Pinterest might be stepping up to be a trendsetter for product discovery.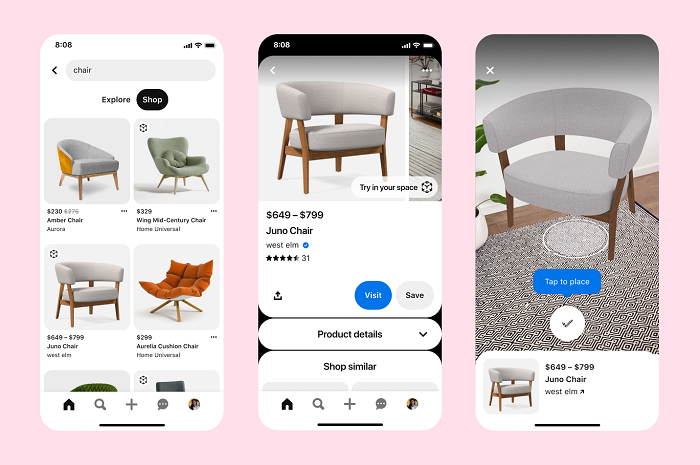 LinkedIn
The only professional platform on our list has boasted about record engagement levels this year – the future seems bright for it, and this is what we might expect to see from it in 2023:
More relevant Data Insights For Jobseekers
LinkedIn, having the largest database of career insights, is almost indispensable for a job search. Of course, the platform isn't sleeping on its laurels and is still using more ways to help users maximize their career opportunities.
That's why we should be hearing loads more about LinkedIn Learning, an offer to help people land their dream job in the coming year. This tool will be able to map out a user's entire career and guide them to job offerings matching their exact skills. Which might categorize people, but we expect LinkedIn to be smarter than that. On the other side, such mapping could also highlight the best matching candidates for recruiters, possibly helping them in hiring.
LinkedIn also plans to incorporate more data insights into job listings, seeking to merge more predictive and assistance insights into its tools.
Improved Video Connection Tools
LinkedIn is expected to build on to its existing Event tools with more advanced options with Zoom-like video meetings and topical live-streams to make to link recruiters and jobseekers in even more accessible ways.
In fact, virtual meetings might once again solidify LinkedIn's stance as the number one business platform and tool. And with so many professionals already on the platform, this might present a further attraction point to its usage.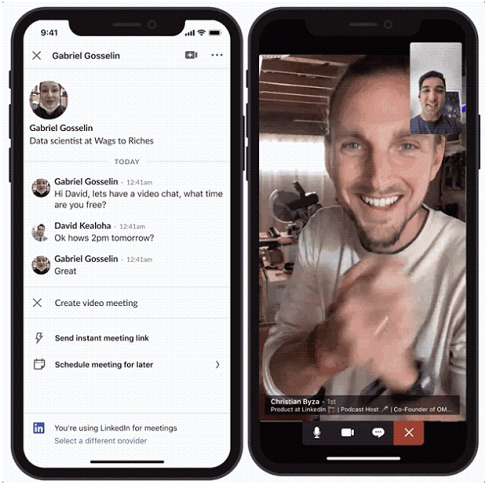 So, there's that – these predictions came from various reports, Elon's Tweets, and some respectable social media news pages (always thankful to SocialMediaToday.Com). While not all of them might come to fruition, the general trends are still clear – prepare for live-stream shopping and the rising demand for authenticity from audiences.