Welcome back to our Social Media News Of The Week section. Our top three stories are: 
Branded Content Tags To Be Available To All Facebook Reels Creators
Kanye West Is Buying Parler – A Conservite Social Media Platform
Google Launches Frightgeist Mini-Site To Highlight Halloween Trends
Branded Content Tags To Be Available To All Facebook Reels Creators
Branded Content on Facebook Reels finally gets its worldwide launch, with the monetization avenue for short-term content creators being available globally as of now. 
This is what Meta says about it: 
"Reels is one of the fastest growing new formats on Facebook, and now, creators can use this format with the Branded Content tag tool on Facebook Reels in their organic posts, and tagged brands can easily convert these Reels to Branded Content Ads ('Sponsored with' label)."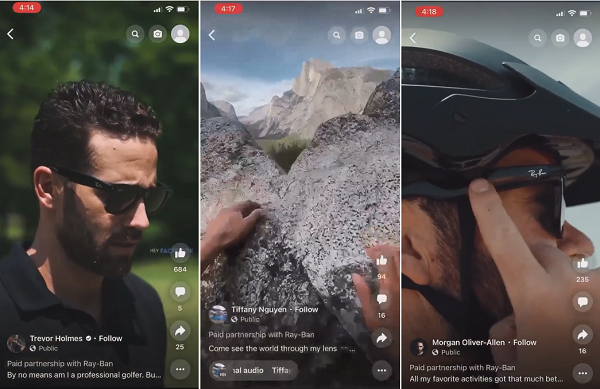 So this is how it works – once content is marked with Branded Content Tag, the business partner gets notified of it. Besides the notification, they will also get certain metrics about the Reel's performance. In fact, Meta also notes that every brand-related content piece by creators should, as of now, always be marked with the Branded Content Tag to comply with Meta's promotional guidelines. 
Take a look at Meta's guide on creating such Branded Content Reels: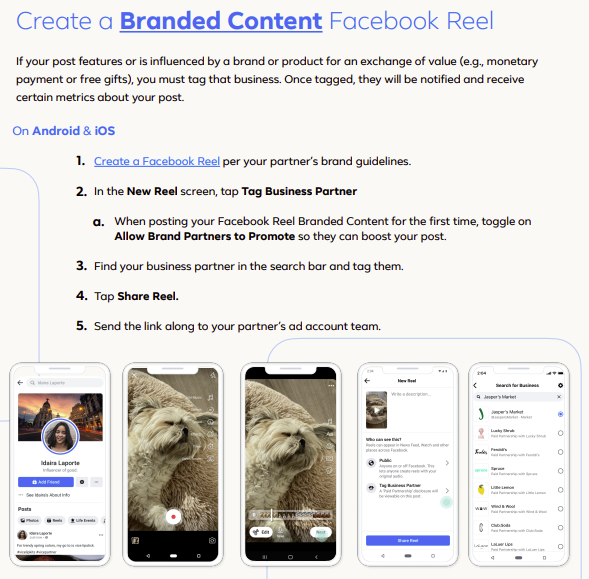 Of course, Branded Content Tag is nothing new if you are working with Instagram, where it was launched in 2020, but it's the first time this monetization venue is being presented to Facebook creators, too. And it's just great – the more ways of finding relevant or niche creators, the easier it is for brands to reach their audiences. Which, admittedly, aren't always on Instagram! 
In fact, the Branded Content Tag falls in nicely with Meta's effort to expand its suite of monetization options for Reels creators. It also includes the Reels Play Bonus program and new ad options, which are still in development. And it only makes sense – 50% of all time spent on Facebook is now taken up by video content, so Meta's frantic push on Reels isn't so frantic at all. 
So, if you haven't already, you should probably consider using Reels to promote your business. And if you want to read more about the ins and outs of the Branded Content Tag, click here. 
Kanye West Is Buying Parler – A Conservative Social Media Platform
If you've been closely following the recent happenings on social media, you might've heard that Kanye West was promptly kicked out from Instagram and Twitter. And it is not because of some misunderstanding but rather because of his terribly offensive and anti-Semitic remarks. 
So, what does Kanye do when there's no place left for him to vent his horrible thoughts? Well, he buys a conservative social media platform called Parler. Conservative, in this case, isn't about being modest but about political views. To be more exact, those related to Capitol Riots and similar stories. 
To make it more clear, this is how it is: Kanye West (known as Ye now) got penalized for breaking all the rules of each app by posting discriminatory things, so he bought a place to continue spreading the hate. As per Ye's own words: 
"When I got kicked off of Instagram and Twitter at the time, I knew it was time to acquire my own platform. People had talked about it and mentioned this idea for years, but enough was enough."
Parler, the self-proclaimed home for those who cannot exercise their right to free speech anywhere else, also had something to say about this endeavor: 
"Parlement Technologies announced today that it has entered into an agreement in principle to sell Parler, the world's pioneering uncancelable free speech platform, to Ye (formerly known as Kanye West). Ye has become the richest Black man in history through music and apparel and is taking a bold stance against his recent censorship from Big Tech, using his far-reaching talents to further lead the fight to create a truly non-cancelable environment."
Parler, just as Ye himself, had also had its fair share of controversies in the past couple of years. Known for lax regulations, dodging rules, and dismissing virtually any censorship, Parler's app was killed off in 2021 for encouraging hate and violence. It has saved itself by introducing some moderation concessions, but then its loyal fans turned away from the platform, leaving mostly for Trump's Truth Social. However, Parler still has nearly a million active users, and with a star owner, people might be encouraged to come back to the hate-filled app. 
Hopefully, this will be the end of the uncancellable app after all. 
Google Launches Frightgeist Mini-Site To Highlight Halloween Trends
Frightgeist is back, and it is creepier (or more informative) than ever! In all seriousness, though, Google has once again launched its Frightgeist mini-site dedicated to Halloween trends across the USA. And since we all know that Halloween only steps down to Christmas in popularity, the site's timely launch might pronounce its usual success. 
The main Frightgeist listing shows the most searched-for costumes across the USA. You can also filter the costumes by your own state or location. This, of course, would allow the users to pick either a costume that's the trendiest or avoid picking the most popular costume if the goal is originality.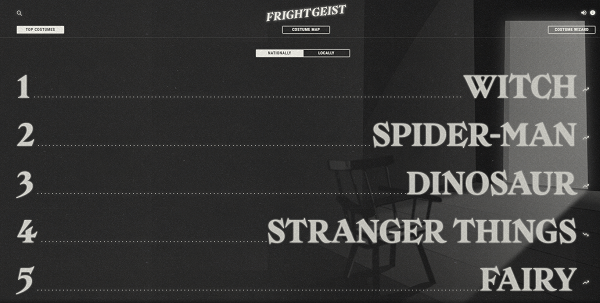 You can tap on each of the spooky characters for Halloween costumes for a further Google Trends overview of the costume's popularity, including related trends. 
There's also another fun thing that Google put into their Frightgeist site – the Costume Wizard. Here, you can enter desired 'spookiness' and 'uniqueness' levels, and the Wizard will spew out a costume recommendation based on the trends data. It looks like this: 
And if you play your cards right, the Wizard might suggest something as exciting as a:
Besides being another fun little interactive mini-site from Google, Frightgeist can also be useful to marketers. After all, this is fresh and accurate info on the most recent Halloween trends, and knowing them might help you with the most popular themes, messaging, and style for visuals in the upcoming Halloween campaigns.