Tuning your social media influencer marketing strategy for success isn't an easy task, and there are loads of things to think through before you finally commit to launching your campaign. However, to make things just a tad bit easier, you can look for inspiration among the brands that nailed their strategies to the T and reaped great benefits from their collaborations with creators. From daring choices to sticking to the rule book, we've gathered some examples of fashion brands taking a shine on Instagram with the help of influencers. 
So, buckle up and check the exemplary cases of the most successful influencer marketing choices among small, big, and huge fashion brands.
Daniel Wellington  
Daniel Wellington watches, and accessories have never been the ones to use traditional marketing. In fact, they've always focused solely on an influencer marketing strategy. 
However, in 2018 they made a slight shift in their creator preferences by starting to work with a wide array of micro-influencers. So now, anyone with a dedicated audience was the right partner for Daniel Wellington. Even if that someone was a horse or a dog! 
Daniel Wellington could rely on higher engagement return rates and a better ROI by partnering with influencers with small but dedicated audiences.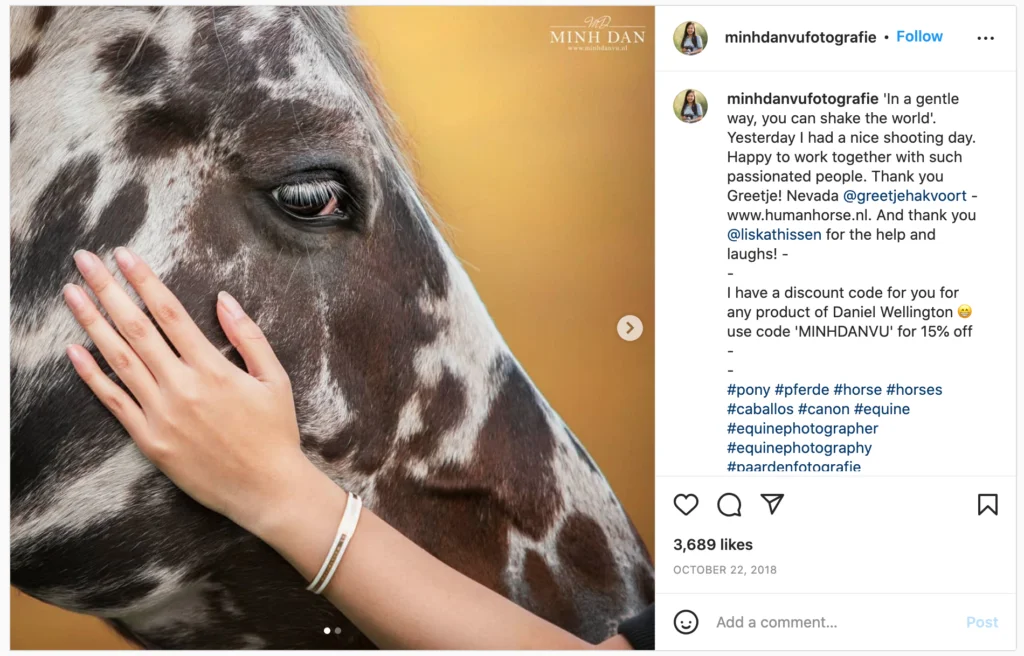 H&M
H&M needs no introductions; however, even such a huge brand relies heavily on influencer marketing. Yet, even the big players need to re-adjust and re-invent their strategies! 
This is how H&M did it – their first tries at influencer marketing saw them hiring 25-50 creators each month. While it spread the word tremendously well, such a strategy did nothing for bonding with audiences and building the brand's authenticity. 
Seeing that it wasn't the exact right thing for H&M, they switched to creator ambassadorships and hired 20 influencers for a year-long partnership. This gave a chance for H&M to truly know their creators and for creators to build the sought-for brand qualities.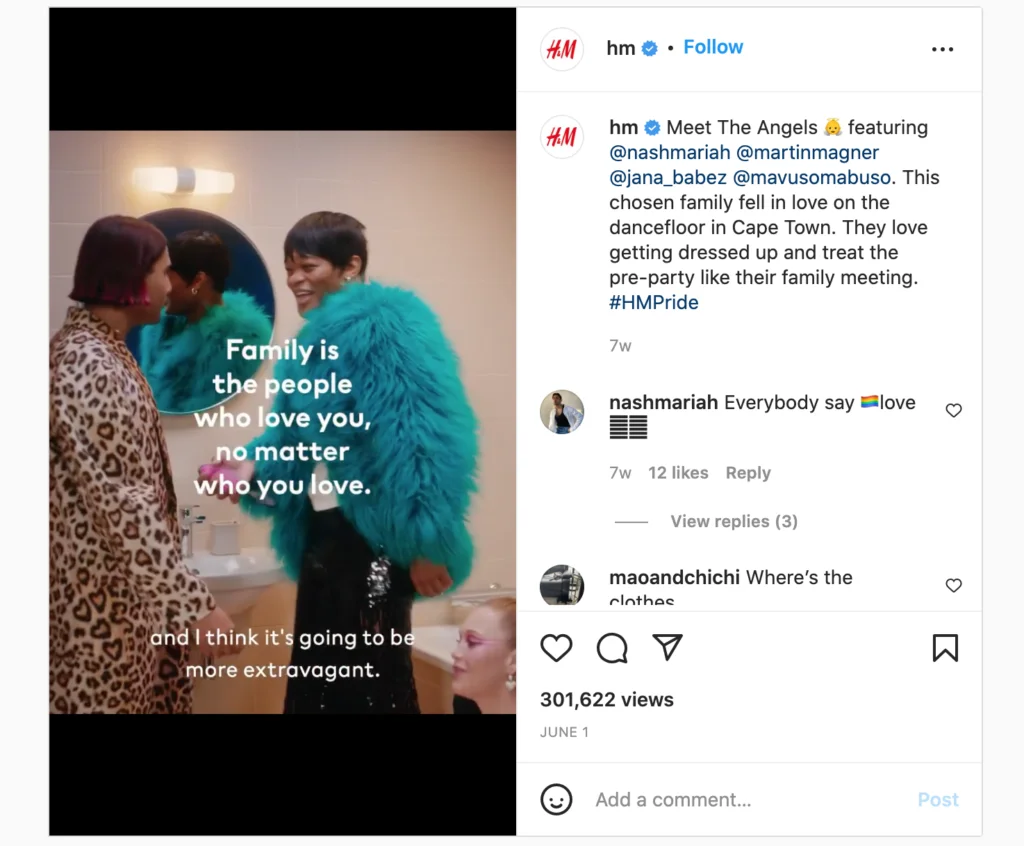 Fashion Nova
Even if you're allergic to fashion, you've probably seen a Fashion Nova ad pop into your feed. They've surely figured out the whole' hammering in the message' part of a marketing strategy!
How did they do it? With Fashion Nova, quantity is everything – being a big brand, they've hired a couple of thousands (yes, thousands) of influencers ranging from absolute megastars like Kylie Jenner to smaller-scale fashionista influencers like Sophie Lewis. And that's not only it – they also chose creators from virtually every sphere and from all around the world. This, of course, guaranteed the spread of the message about Fashion Nova.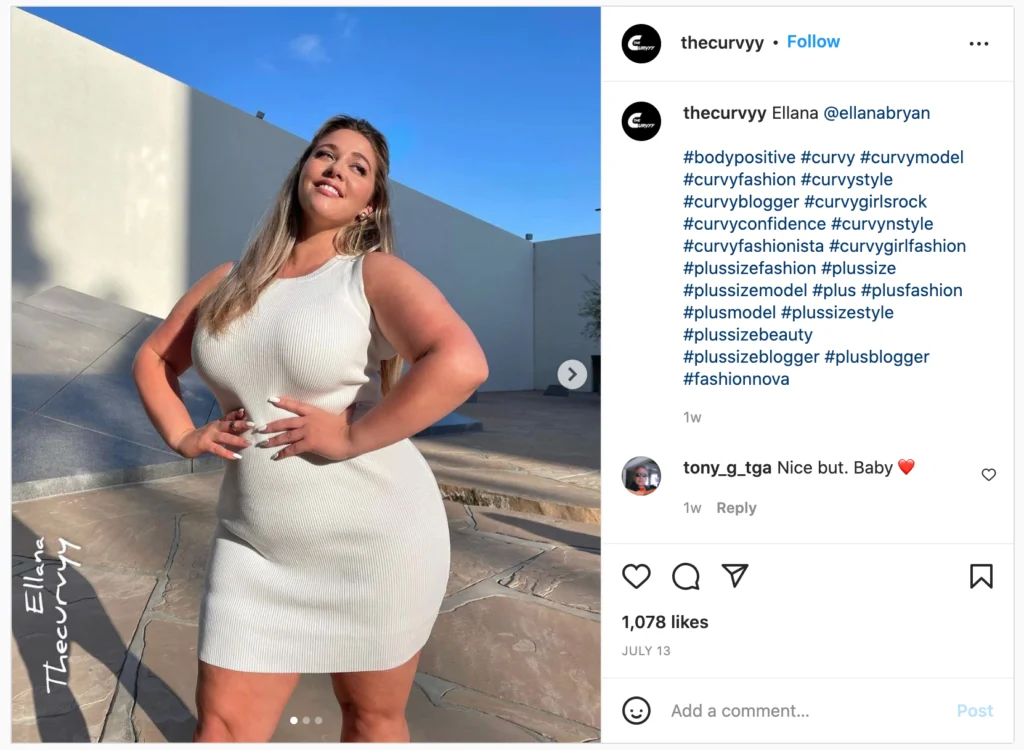 Zara
Clothing retailer Zara became notoriously successful by diversifying its influencer marketing strategy. This is how they do it – most of the time, they collaborate with Instagram creators who have made their name among fashion-savvy audiences. But that's tried and tested.
So, instead of just sticking to the big guns, they've also launched several campaigns, for instance, #iamdenim, that focused on smaller-scale influencers and their own take on Zara's denim clothing line. This way, the brand showed its accessibility and convinced its audiences that anybody could be a fashionista and a style trend-setter.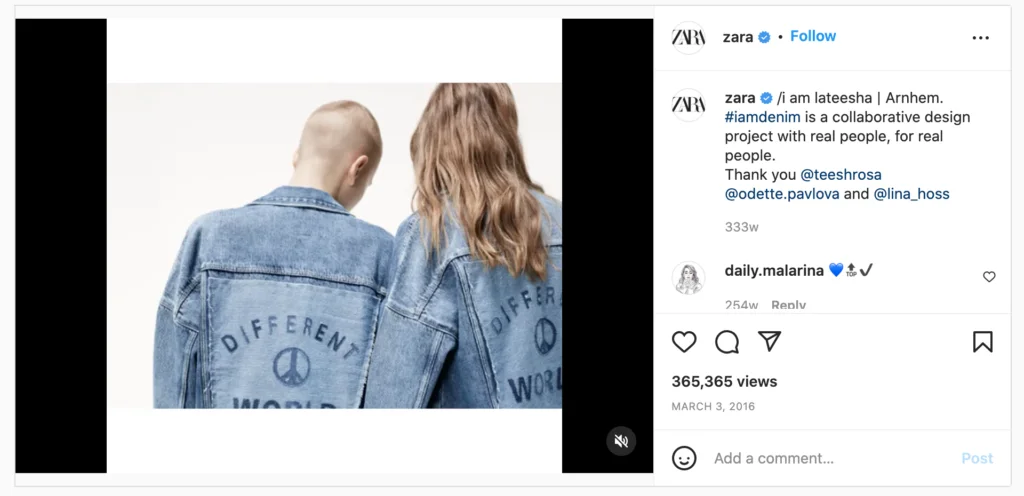 Sperry
Sperry, an iconic hand-crafted footwear company, is no newbie in using social media content for its own advantage. However, unlike many other brands, Sperry's strategy consists mainly of user-generated content.
How do they do it? Sperry hosts influencer photos with their brand on its own page, which itself has a generous audience of about 300,000 followers. So, to put it simply, they merely repost content, and it seems to be working like a charm!
NA-KD Fashion
NA-KD, a Swedish fashion company, shows real love for the influencers they work with. So how do they do it? NA-KD uses the oldest trick in the book by gifting influencers their clothing items and relying on their fashion expertise and reach to showcase them to audiences worldwide.
In fact, their simple-yet-genius marketing strategy paid off so well that this fashion newcomer has almost reached the ranks of huge brands like Zara in popularity.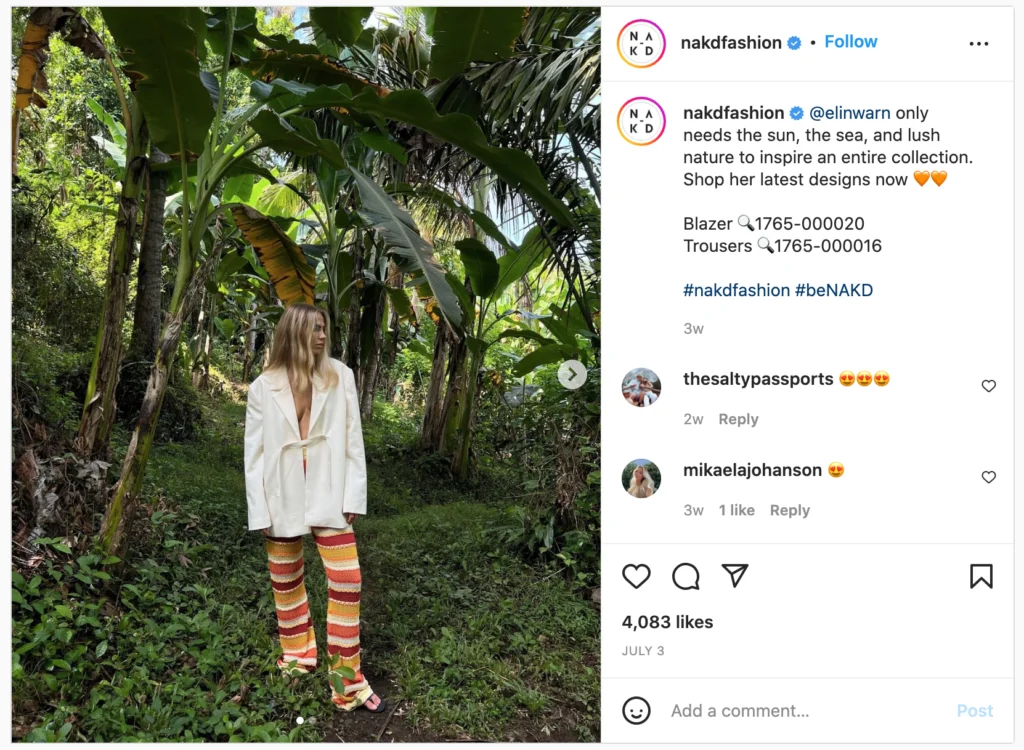 Nordstrom
Although Nordstrom uses influencers for almost everything they do – from showcasing fashions to letting creators come up with their own fashion lines for Nordstrom – their strategy is very calculated. To reach the exact right audiences, Nordstrom partners up with influencers whose audiences are very similar to those of their customers, from location to even income.
And did their calculations pay off? Well, Nordstrom's collaboration with style and fashion icon Arielle Charnas generated $4 million in sales in just 24 hours. So, yeah.
Below, you'll see her line launched through Nordstrom, which generated record revenue and crashed the brand's page upon its release.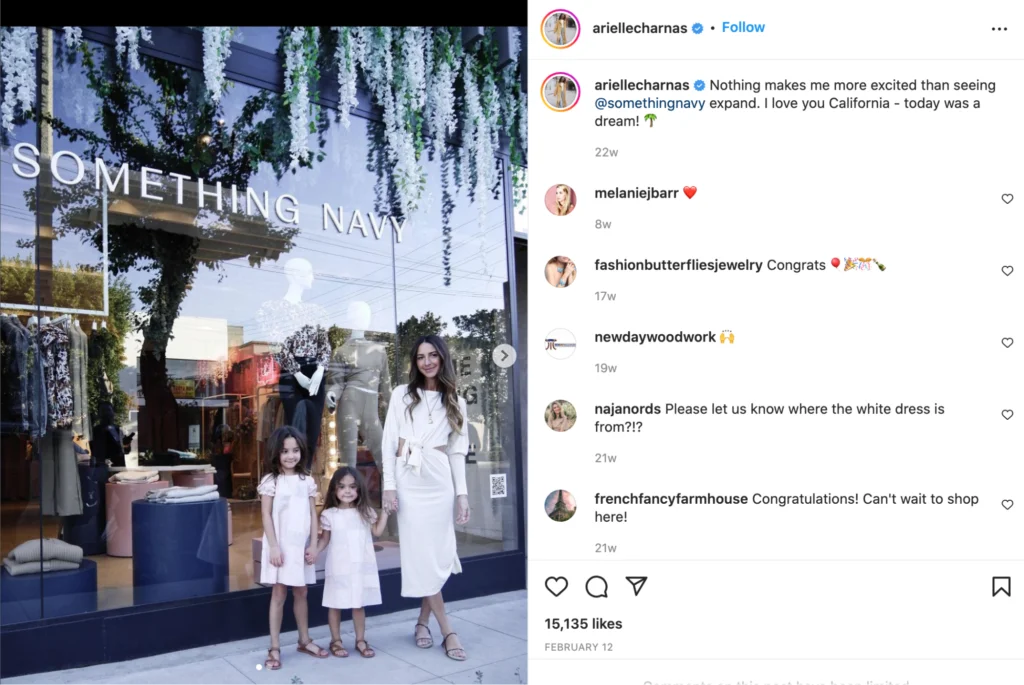 Old Navy
You'd truly expect something completely by-the-book from Old Navy, wouldn't you? And yet, they did the exact opposite with their collaboration with Meghan Rienks.
What's so different about it? Well, in the videos, Meghan shows the audience how to dress for every occasion with clothing items exclusively from Old Navy, but that's nothing new. However, every Meghan's video sooner or later turns into something unusual and hilarious, and that's what won the audience's hearts and gained new followers for Old Navy.
As you can see, there are plenty of strategies for social media influencer marketing. From collaborating with micro-influencers to resharing user-generated content, and working with celebrities, all of these options are great. You just have to tune them according to your business values, your goals, and expectations, and voila! you're in the social media game.