Small brands, big brands, necessity products, or luxury items they're all the same in one aspect – the need to advertise and reach new audiences. Thus, luxury brands are no exception when it comes to collaborating with social media influencers for their marketing efforts.
From matches made in heaven to unusual but very effective pairings, these are the luxury brands that worked (and still work!) with social media influencers in very successful collaborations. So, scroll down below and check out the inspiring campaigns.
Chanel
Is there any better way to market a luxury brand for Gen Z'ers if not by collaborating with Gen Z cool kid, model, actress, and child of two Hollywood megastars, Johnny Depp and Vanessa Paradis? Nope, there probably isn't, and that's why Chanel is now synonymous with Lily-Rose Depp. She became the face of the brand at the ripe age of sixteen and the partnership now spans over eight years! Talk about brand ambassadorship here.
The Chanel content is effortlessly interspersed with your regular fun with friends, wild nights out, and extravagant outfit choices that make up Lily-Rose's Instagram, thus making the sponsored pics seem absolutely natural content. Besides all that, everything she does embodies Gen Z, and that's absolutely why the younger generations find her Chanel content relatable and approachable.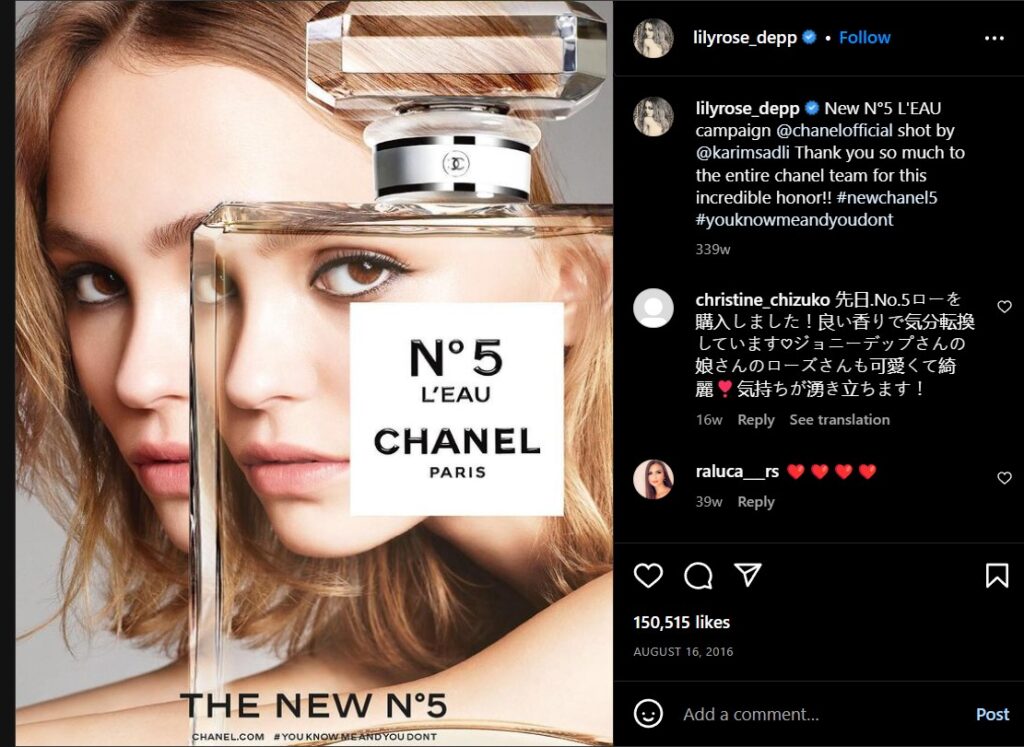 Savage X Fenty
Although Savage X Fenty was bound for success right from the beginning because what brand wouldn't if its founder were Rhianna? However, even if the brand was set for fame, it doesn't mean it didn't have to work on its marketing. So, the brand encouraged its customers and followers, micro-influencers and regular people, to use the #SavageXFenty hashtag and post images of them wearing the new lingerie with it. This effort takes up a huge part in the brand's marketing strategy, making Savage X Fenty appear more trustworthy to its clients.
By using the content created by regular people, the brand builds an image of being relatable and accessible while also encouraging followers to get involved. The message is also amplified by the brand's use of diverse models on its website.
P.S.: WE HAVE WHAT YOU ARE LOOKING FOR
Gucci
Gucci is not the one to snooze when it comes to expanding its target audience to Gen Z'ers. Take, for instance, Gucci's collaboration with TikTok's household name Francis Bourgeois, whose absolutely famous for his wholesome content and passion for trains.
So, Gucci asked Francis to come up with a series of promotional content for their exquisite Gucci Show in Milan, to which Francis created three TikTok videos and released tons of additional footage on Instagram.
Because Gucci embraced Francis' personality and his creativity, the content was a hit among his fans. The brand stayed true to its values, Francis stuck to his, and voila – a truly incredible collaboration hit the social media channels.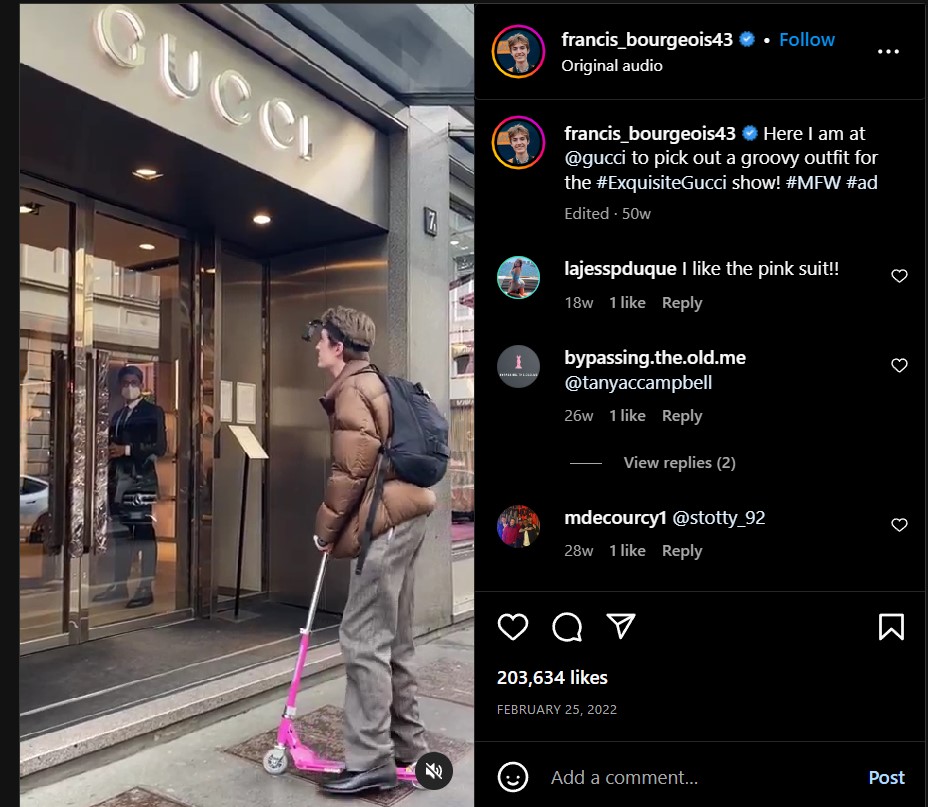 Cunard
It's usually the tropical islands and white sand beaches that get all the spotlight of various influencer campaigns, but Cunard, a luxury cruise brand, chose to promote something truly exclusive – an exclusive Arctic Circle cruise.
To promote this one-of-a-kind attraction, Cunard invited a crew of influencers to join the voyage on their luxury cruise liners. However, their selected influencers all shared some traits – they all had advanced photography and videography skills as well as a shared passion for travel. This allowed Cunard to gather some truly extraordinary footage revealing the absolutely breathtaking views the journey had to offer.
Naturally, the documentation of the travel created a pretty decent buzz online; how could it not when the views were this stunning? Hence, a hefty reach of 3 million social media platform users and a 4% engagement rate.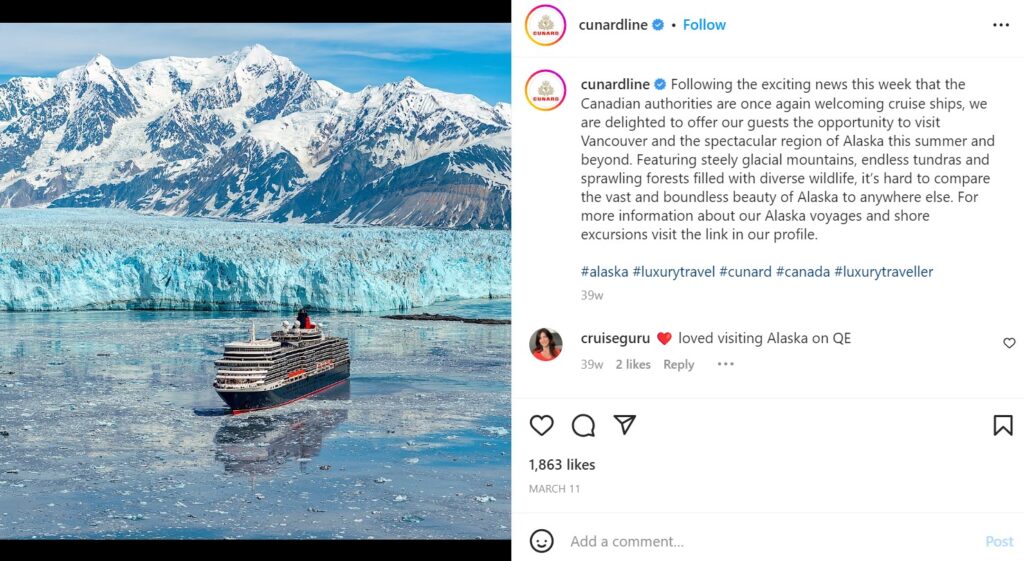 Rolex
When you think watches, you think Rolex. That's how interchangeable these two have become! Now, of course, that didn't happen overnight, and while Rolex manufacturers worked on quality and designs, the marketing team put their efforts where they mattered. Yup, to influencer marketing.
Take a look at Rolex's collaboration with a famous Instagrammer called RolexWhisky. He's both a rare whisky and a Rolex collector, and who can show off the watches better?
The watch connoisseur unveils the brand's prized collections, gives audiences insights into its aesthetics and functioning, produces amazing photos of the watches, and shows followers why it's cool to own a Rolex. And while doing that, he also influences the purchase decisions of his followers.
AGENIC CONTROL – THE ULTIMATE SOCIAL LISTENING TOOL
Bassett Furniture
Bassett Furniture, although a renowned luxury home furnishings brand, didn't skip the chance for a quality influencer marketing campaign. Their idea was to collaborate with Jenni Holmes, an interior designer of Dear Lillie Studio. Together, they went to Bassett Furniture factories, with Jenni designing her own furniture for her home. Of course, Jenni documented it all very thoroughly and shared her process in four detailed blog posts and various social media posts, revealing the custom-made items.
The campaign ran for several months, and the audience's interest didn't wane at all. In fact, the campaign's engagement rates went up with each content piece, and Bassett Furniture relished their newly found website traffic.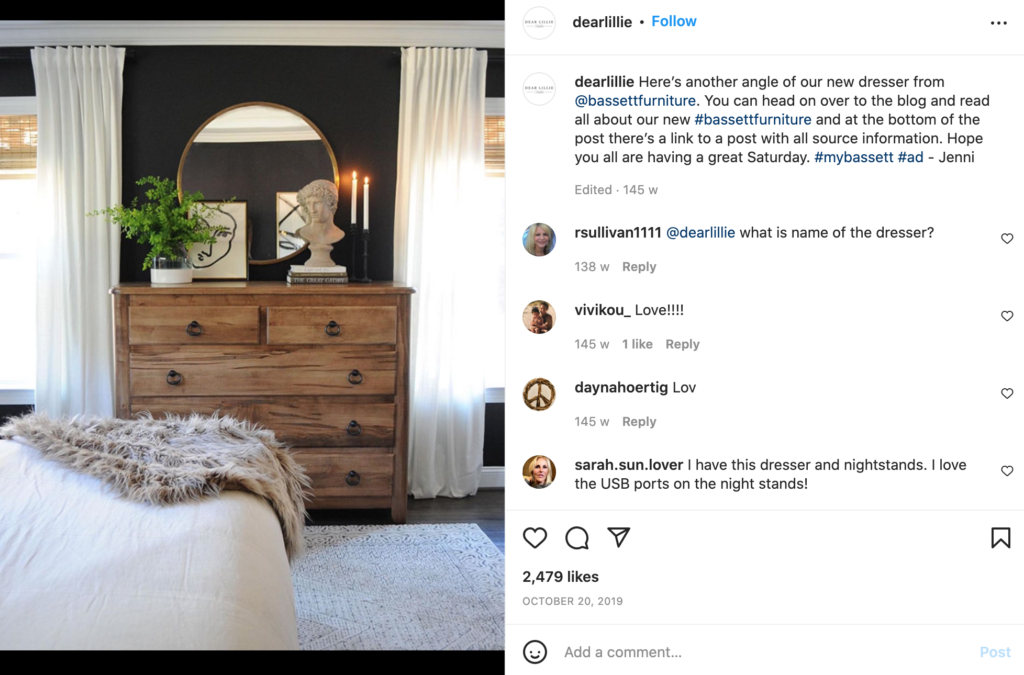 Takeaway Note
As you've probably guessed by now, these luxury brands aren't successful purely for their well-known names. It's because their marketing strategies are constantly evolving and shifting, using the most modern and popular tools to get their message out there and expand their horizons to younger generations.
So why shouldn't you?
SOCIAL LISTENING ISN'T ROCKET SCIENCE