Did you know that not all influencers are actually… Human? Not even alive, in the real sense of the word? That's right, some of the biggest names among influencers these days are digital characters created using computer graphics software. They are given names and personalities and will act on social media as if they are real-life influencers.
Yup, influencer marketing is getting more and more interesting by the day!
So, without any further ado, let's meet seven of these digital characters who have been ruling social media for some time now and will continue to do so in the foreseeable future.
Lu do Magalu
Lu do Magalu was the most-followed virtual influencer in 2022, with over 6 million IG followers, over 14 million on Facebook, and almost 3 million YouTube subscribers under her belt. That said, her fame is mostly within her country of origin – Brazil, where she first appeared over a decade ago on behalf of Magazine Luiza.
Magazine Luiza is one of the biggest retail companies in Brazil, and since this partnership began, Lu do Magalu became a real ambassador for the company by appearing in various unboxing videos and product reviews and creating promo content for YouTube and social media channels.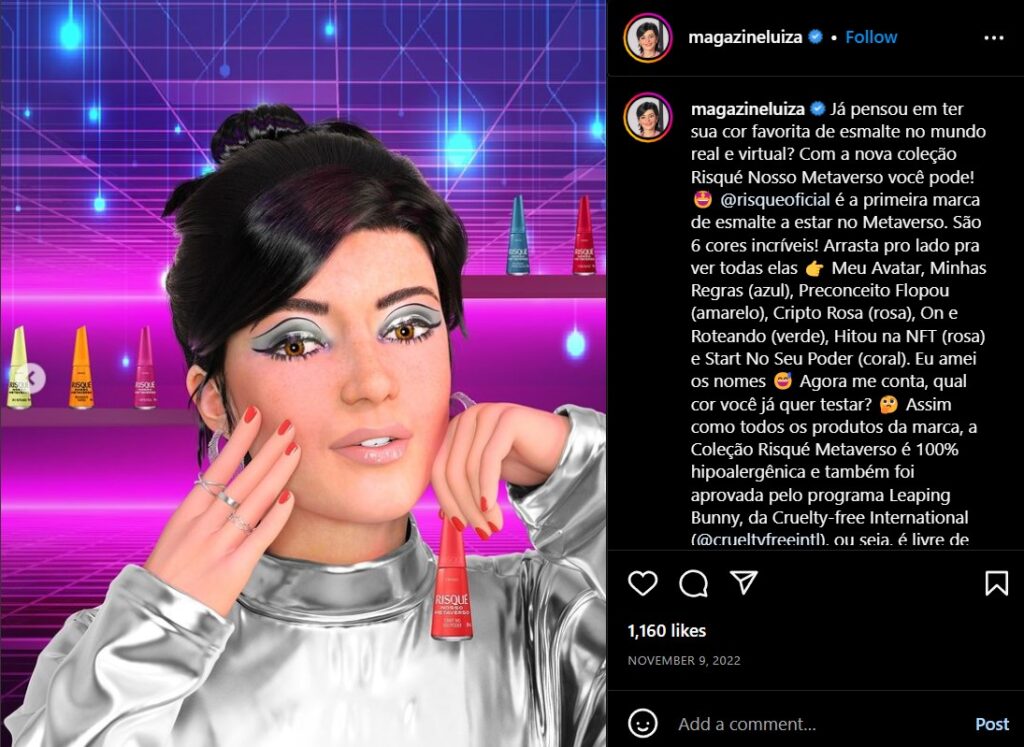 Lil Miquela
Miquela Sousa, more commonly known as Lil Miquela, is a nineteen-year-old robot living in LA. Since her creation in 2016 by a startup business called Brud, Lil Miquela has worked with high-street fashion brands like Prada, Dior, Diesel, and Calvin Klein. That's to mention just a few, of course.
Besides brand collaborations, Lil Miquela has also released one single and debuted a music video at the virtual Lollapalooza festival.
As of today, the adorable fashion-forward robot has almost 3 million followers on Instagram, almost 4 million on TikTok, and over 30K followers on Twitter, who are also dubbed as 'Miquelites.'
P.S.: WE HAVE WHAT YOU ARE LOOKING FOR
Guggimon
Guggimon, a tougher-than-nails bunny with a taste for 'handbags, axes, designer toys, Billie Eilish and The Shining', is a creation by Superplastic – the world's leading creator of animated celebrities, designer toys, and apparel.
Guggimon is one of the younger virtual influencers, with his first appearance dating just a couple of years back in 2019. However, he already has a solid 1.5 million followers on his Instagram page alone.
As for collaborations, he has worked with such brands as Tommy Hilfiger and Gucci.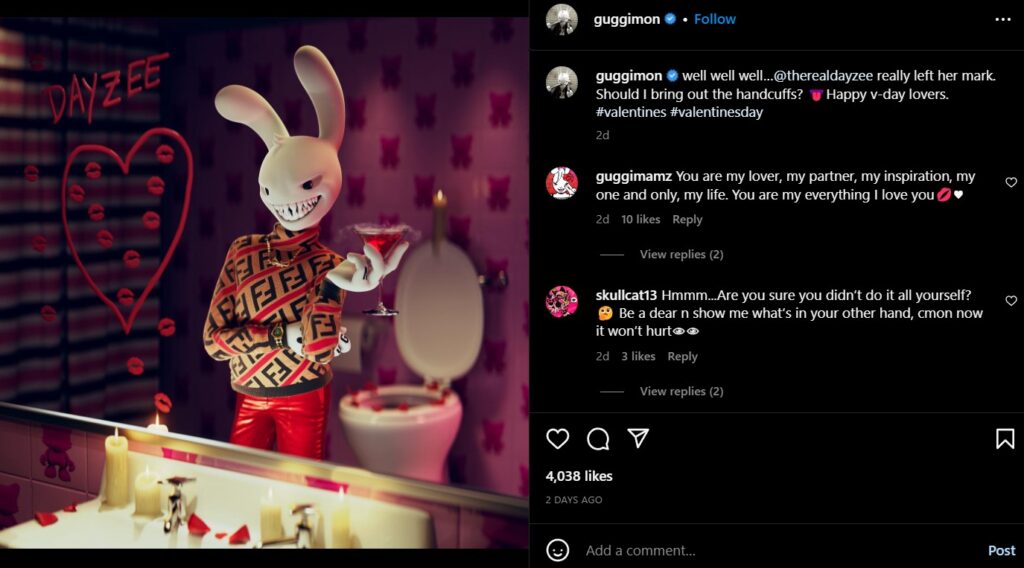 Thalasya
Thalasya, the 'first Indonesian metahuman,' made her first appearance back in 2018. Since then, she has documented her travels and explorations of her homeland and showed her followers what it's like to travel all the way to the USA to record a music album.
Thalasya has collaborated with hotels, restaurants, and even health pills to fund her expensive travel taste. But, besides all that, she still finds time to manage her own apparel store called Yipiiiii, which she owns with her close friend, Zeline.
As of now, Thalasya has a nice following of around half a million fans on Instagram.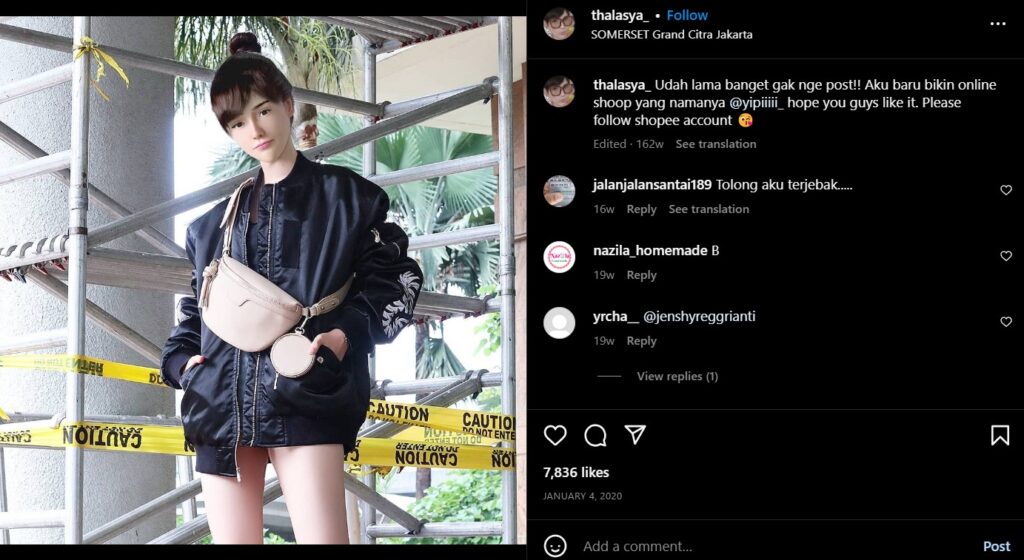 Noonoouri
Nooonoouri, a nineteen-year-old digital character, was created by Joerg Zuber, the founder of Opium Effect, a creative agency in Munich, Germany. As soon as she appeared, Noonoouri took the fashion world by storm, collaborating with household names like Versace, Lacoste, and Bulgari.
Although the main purpose of Noonoouri's existence is to entertain, the digital character does not skip a chance to educate her followers on various social causes, too. Her main topic is sustainable fashion, although she talks about much more than just that.
AGENIC CONTROL – THE ULTIMATE SOCIAL LISTENING TOOL
imma
Originally from Tokyo, Japan imma holds the title of being the first Japanese virtual model and influencer. Since her first appearance in 2018, she has garnered a solid half a million followers on her Instagram account and 2 million likes on her TikTok. As a self-proclaimed lover of arts, movies, and fashion, she collaborated with brands such as Burberry, Adidas Tokyo, and IKEA Japan.
Besides all that, imma has been featured in numerous headlines and chosen as one of the 'New 100 Talent to Watch' by Japan Economics Entertainment.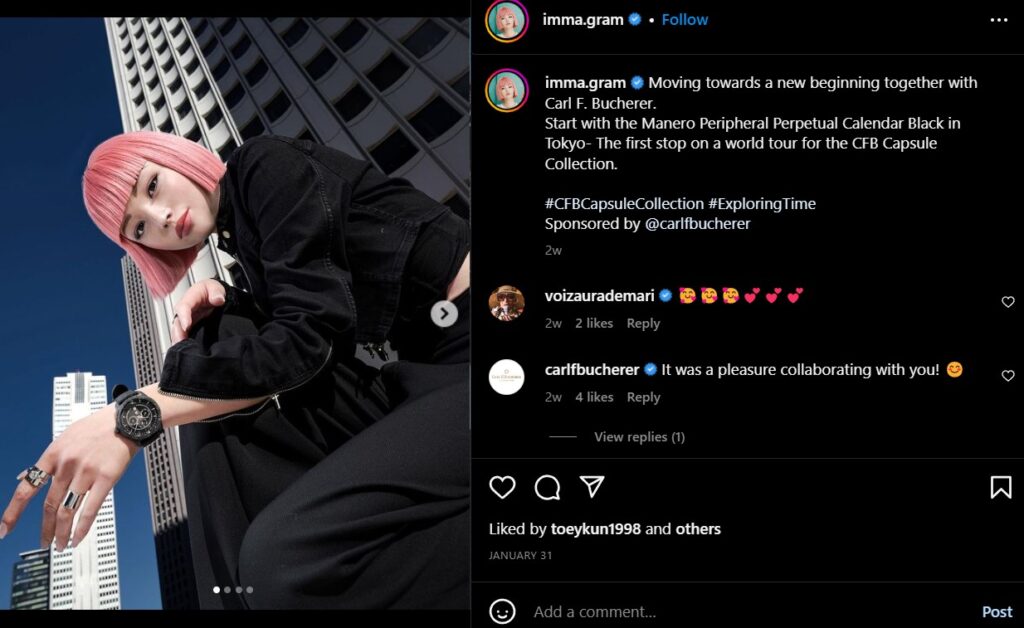 Bermuda
The robot woman, or self-proclaimed 'Robot Queen,' Bermuda, is one of the older virtual influencers, having made her appearance as early as 2016. Although you wouldn't be able to tell that just by looking at her, after all, robots don't have the tendency to age.
Bermuda's main aim is to address and motivate young entrepreneurs to go after their goals, with an emphasis on women who want to follow careers in the robotics field.
Besides serving as a motivational speaker, Bermuda is also trying to further her musical career.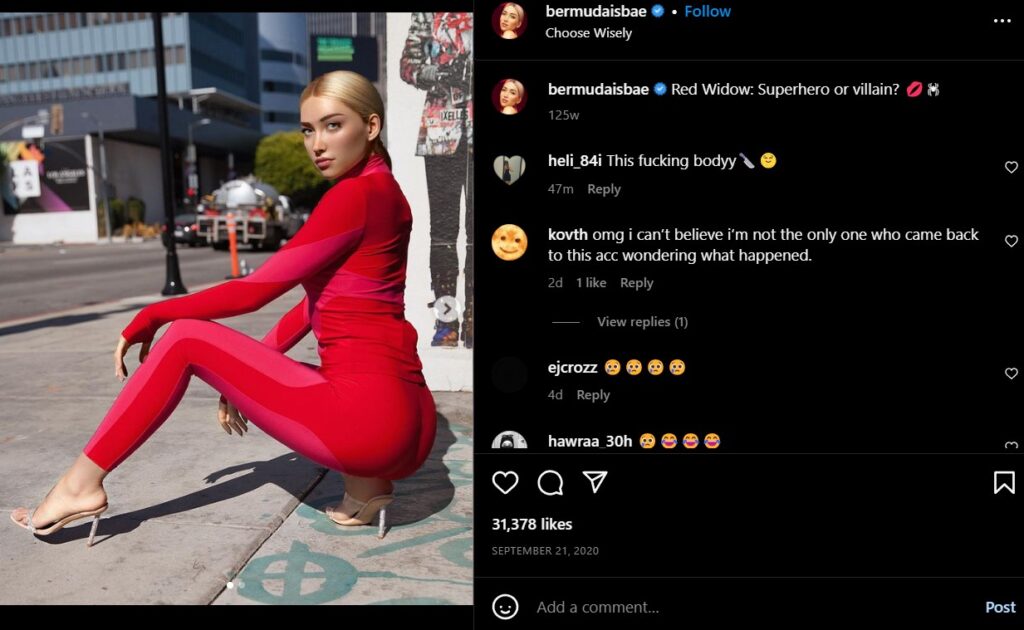 End Note
Although using virtual influencers for influencer marketing isn't a typical approach as of yet, that's exactly why choosing to collaborate with one of them might be advantageous for your brand. Talking about standing out among others on Instagram, TikTok, Facebook, and all the other platforms!
Furthermore, virtual influencer content can be created very quickly, which is a guarantee of success in the world of social media marketing. And if you're worried about your customers finding the digitally created content a bit odd, just know that around 58% of US social media users are already following at least one virtual influencer and find them just as appealing as their human counterparts.
SOCIAL LISTENING ISN'T ROCKET SCIENCE