We believe that humans possess a remarkable capacity for creativity. However, we should not forget that we live in a data-driven world, where everything is changing rapidly, and being creative is not enough if you want to be a top-tier marketing specialist. So our job is to provide simple-to-use MarTech tools based on future technologies to help those creative people adapt to data and become more successful.
And while it all might sound a bit complicated, we have created a data-driven tool to help anyone create great social media content, learn from their competition, get valuable insights on their content's potential, and get inspiration on how to take their social media approach one step further.
What Is Agenic Control? 
Agenic Control gives marketers an artificial intelligence tool to create social media content that drives results, depending on your team's goals – engagement, content quality, reach, and follower gain.
The platform allows marketers to gain a competitive edge easily by comparing the performance of their content against their competitors and the industry average. It will give you a better understanding of what is trending and what partnerships are working the best for others and inspire you to create engaging content that drives results.
How Do I Use Agenic Control?
It is super simple and does not require a deep knowledge on data examination or plenty of time getting the hang of the platform itself. 
Open The Agenic Control Page
First off, open the Agenic Control page by clicking here and then click on the Try It! Button. Once you do, you'll be redirected to a form. Fill it in, and we'll send you a link to your personal access to Agenic Control.
P.S.: WE HAVE WHAT YOU ARE LOOKING FOR
Choose The Channels And The Competitors You Want To Get Info On
Once you've logged into your Control account, choose the channels (i.g. Instagram) and the competitors whose content you want to take a look at and compare your own with.
Select A Timeframe
Choose the timeframe you want to get your insights on – seven days, 30 days, or 90 days. Select and get your data.
Take A Look At The Data
Now, take a look at your report and find data on:
Followers
Engagement
Posts
Partnerships
Content distribution
Media distribution
Most frequently used keywords
Best-performing content including posts, stories, and partnerships
How Can Your Marketing Strategy Benefit From Using Agenic Control? 
Now that you know how to use the Agenic Control platform, it's time to take a look at what uses the data you've gleaned might have. 
Get Inspiration
See what's working for your competitors and make it even better! Take a look at what kind of content your competition is putting out there, what kind of images, videos, and graphics they are using, and get inspiration on what content to create. Of course, don't forget to make it your own.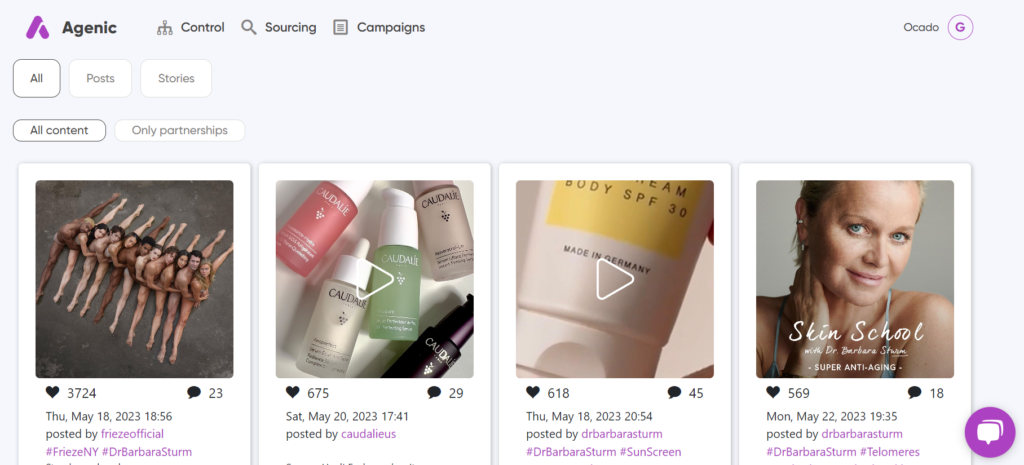 Take Note Of What Works
If you notice your competition having a successful month, you can search up their content and see how they're reaching their audience. Take a note of the content they are posting, its format, and when they are sharing it. By getting all this info, you can then apply it to creating your own content.
Discover Partnerships
If you're looking for an influencer to talk to your audiences in a way they'd truly appreciate, why not take a look at the partnerships your competition is utilizing? The very same influencer that did wonders to your competition might do the same for you. And if not them, then you might get a clue on the traits you'd want from a creator when choosing one for a collaboration.
Keep An Eye On Social Media Marketing Trends
You know how it is with trends – some hang on for years, some are known beforehand, but most of them change on a weekly, if not daily, basis. So, if you notice similar kind of content from a couple of your competitors, it is probably the time for you to create something like that, too. Following trends is very important if you don't want to be left behind.
How To Analyze Competitor Content? 
Once you've identified your competition, it's time to identify which of their content pieces and strategy patterns are worth taking note of. This is very important, because if you choose to model your content on a post, story, or a video that's not performing as good as others, chances are yours too will not reach its full potential. 
So, be sure to determine that it was definitely the post that reached the KPIs you're hoping for – be it reach, engagement, or a spike in following right after it was published. When you do find such a post, use it as your inspiration, and get the wanted results much easier.
Takeaway Note
The bottom line here is this – if your business is utilizing social media marketing, Agenic Control can make navigating it so much easier while also saving your time and resources. It's easy to use, and there's a ton of valuable insights inside. Really, there's no reason not to use it.
However, if you're having a hard time getting used to it or would like us to do the job for you, reach out to us here and we'll figure out the best offer for your specific needs.
SOCIAL LISTENING ISN'T ROCKET SCIENCE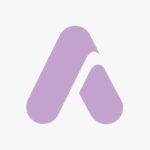 FAQ: Agenic Control
Can I See What My Competition Is Doing On Social Media Using Agenic Control?
Yes, you can – that's the main idea of the Agenic Control platform! Look for the competitors in your industry, and get all the scoop on what they are doing on various social media platforms, such as Instagram and Facebook.
And if those two channels are not what you're looking for at the moment, we'll be adding TikTok, YouTube, Reddit, Pinterest, Twitch, and all the rest very soon.
What Does The Data From Agenic Control Show?
The data you'll be getting will reveal the fluctuations of your competition's follower count, how many posts and stories they are publishing, and the reach and engagement it gets. Besides this, you'll also get a clear idea of their content (posts vs. stories) and media (images vs. videos) distribution and find out which keywords do they use the most often to accompany their posts. Then, there's also the partnership count which allows you to see which influencers and organizations your competition is working with and what content they create. Lastly, you'll get access to a vast media library containing everything your competition has posted in your chosen timeframe.
How Do I Start Using Agenic Control?
Simply go to the Agenic Control page, click the Try It! button, fill in the form and start using the platform in no time.