Creating a well-rounded social media content calendar sounds so easy in theory, but once you really have to do it, it's suddenly everything but. Okay, so putting tasks into the calendar might still be a relatively easy part to come up with, but when it comes to the actual creation, we all get days when our brains just wouldn't do what we ask them to do, a.k.a. create.
Here's where content curation – if done right – could offer a solution in providing a simple mean to mix up your content flow a bit and add something new to the roster while also crediting relevant creators, which might help in establishing connections and credibility.
Now, there are plenty of ways to do content curation, and while it should never be the focal point of your newsfeed, it is definitely a commendable approach to supplement your established content flow.
If you want to learn more about content curation, when and how to use it, this clear and concise infographic from the team at Quuu might be just the thing to give you further pointers on this great social media technique. Who knows, content curation might be just the thing that was missing from your feed!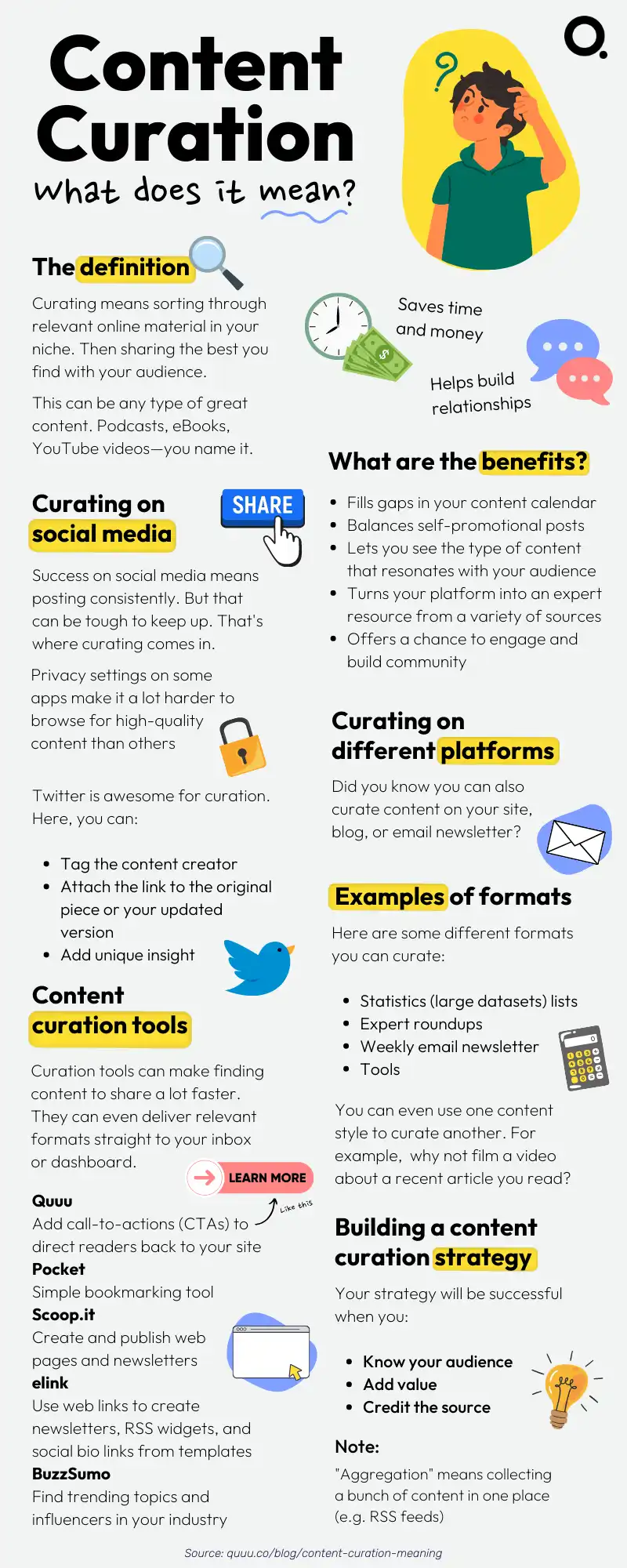 SOCIAL LISTENING ISN'T ROCKET SCIENCE