What started as a platform for sharing DIY projects and browsing for wedding dress ideas has now become one of the major players in brand promotions and influencer collaborations. Yes, Pinterest has a ton of potential if you only know how to use it. And that's precisely why we created this article – for you to learn how to become successful with influencer marketing on Pinterest.
But before we dive into the deep end, here are some key points you have to know about Pinterest.
Key Points On Pinterest
Pinterest is a platform that boasts around 445 million monthly users, which is an endearing number for bigger marketing campaigns and reaching unexplored audiences if you were to ask us.
Now, to reach this untapped potential, Pinterest influencer campaigns require clearly-defined goals, in-depth knowledge of the target audience, and, very importantly – appealing visual content.
Anyway, with the statistics to back it, it is clear to us that Pinterest will soon become a major-league player in launching social media campaigns, so why sit around when you could be actually working toward your first launch.
How Does Influencer Marketing On Pinterest Work?
First things first – create a Pinterest account for yourself and your brand before you consider an influencer marketing campaign on the platform. Like other sites, Pinterest offers this free of charge. Do not forget to convey your brand identity on Pinterest – this entails publishing your content together with a link to your homepage or product page, along with your logo and brand name. Influencers may now tag your brand easier on Pinterest thanks to the new purchasing and ad functionalities, which means visitors will see your brand and perhaps your store with every pin. Yes, Pinterest is working its hardest to make the platform as convenient for social media marketing and eCommerce as possible!
Aside from making it considerably simpler for you to sell on Pinterest, these upgrades also give potential customers a totally new way to interact with your brand's items. Rich Pins, which you or your coworkers can add to your product posts and display product and inventory information posted to Pinterest, are the key phrase here.
Consider applying to be a Pinterest-verified merchant as well! You merely have to meet some requirements and submit an application to get this; it's also free, which is a very refreshing feature compared to some other platforms (ahem, Twitter, we're talking about you here). Being a verified merchant offers benefits such as easier selling on Pinterest and access to all of the platform's features. This eliminates the need for potential customers to ever leave the app. This can boost engagement and sales for your money, which is a win-win situation!
Additionally, Pinterest provides a variety of ad formats, including Shoppable Picture Ads, Promoted Pins, Story Pins, and Carousels. While practically any B2B or B2C firm can succeed on Pinterest, several sectors, such as food, fashion, home décor, beauty, and travel, are particularly profitable.
P.S.: WE HAVE WHAT YOU ARE LOOKING FOR
Steps And Tips For A Successful Pinterest Influencer Campaign
The effectiveness of an influencer marketing strategy on Pinterest depends on the next two phases. As with any campaign, begin by outlining your objectives in detail. Do you want to increase brand recognition, increase website traffic, or increase sales? If you have specific objectives in mind, make sure your content reflects the beliefs of your business and resonates with your intended audience.
You can look for the appropriate influencers after you are aware of who your target audience is and what they are seeking. Although the size of the following doesn't always guarantee higher engagement rates, they should be influencers in your niche.
Here's a tip – use Agenic Influence to find influencers whose audiences are interested in your product. This way, you'll easily convey your message to people who are interested in it, to begin with.
As to how effective content on Pinterest should look, we also have some fresh tips:
High-quality images are an absolute necessity! They have to be aesthetically pleasing and eye-catching, even if it's bolts you're selling.
Choose the right size for your posts; think about 1:2 or 2:3, as they seem to fit the platform the best.
Use text overlays, but don't overdo it.
Since most of the users reach Pinterest via their smartphones, think about your page's mobile version first.
Stay on brand and true to yourself – that's what your audience loves about you, anyway.
Don't forget to mix it up a bit with your content types – add GIFs and videos to your usual photo roster.
Use keywords – this way, you'll be easier to find.
Don't be afraid to experiment with content types! Just don't forget to track their performance and see what works best.
All in all, the rules of Pinterest are pretty similar to any other social media platform, except for Pinterest being probably a bit less personal compared to others. That said, it doesn't mean that you shouldn't keep your voice authentic and your message always on-brand!
Now, if you're more of the type to follow by an example instead of words, we've found a brand that illustrates the success of Pinterest influencer marketing in the best possible way.
Kérastase – Brand Awareness Raise by 11%
Back in 2021, Kérastase wanted to promote one of their products – a purple neutralizing shampoo meant for blonde hair. First of all, they timed the launch of the campaign perfectly, merging it with the beginning of the summer vacation season (sun bleaches hair, and the purple shampoo highlights it). Sure, Kérastase wasn't the only brand to time their campaign to the summer vacation season, so to stand out of the crowd, the cosmetics brand used Idea Pins ads that had a multi-page, full-screen look.
The next step was to ensure the diversity of content, so Kérastase asked their influencers to do as many different videos and images as possible – from before-and-after photos to beauty routines; Kérastase got it all.
In this case, one particular collaboration really stood out and took the crown, and it was the partnership with Iskra Lawrence, one of the most popular beauty designers on Pinterest.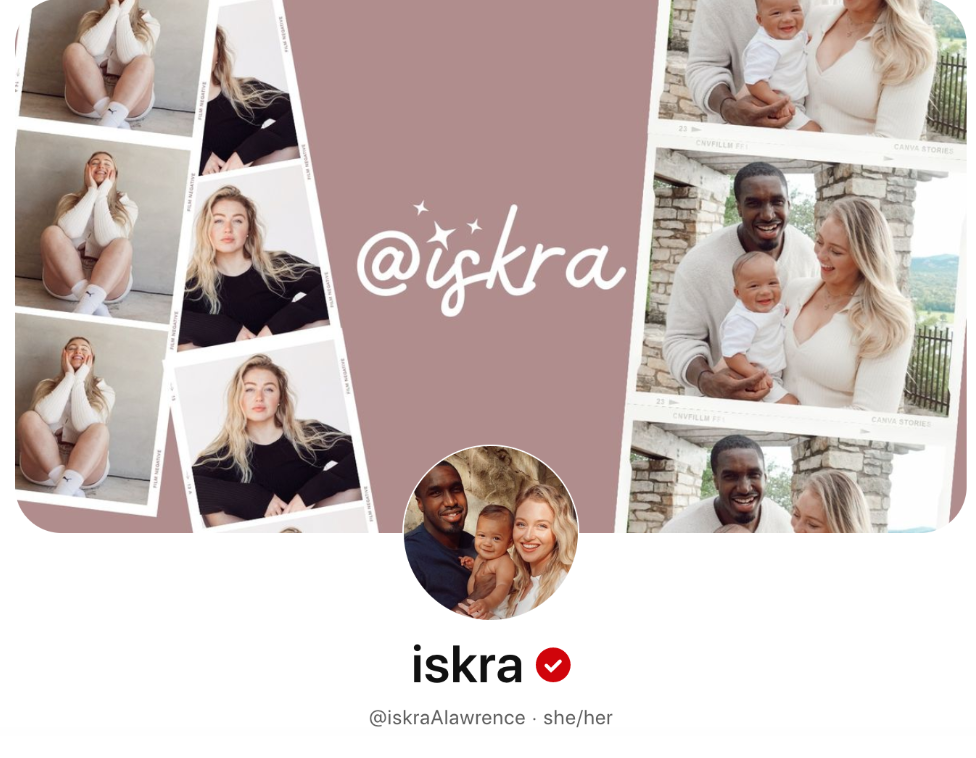 Kérastase optimized the campaign using the Pinterest Trends tool and ensured that the ads matched the content their target audience was already looking for. This created that sought-for organic feel of their campaign and resonated with their audience.
So, the key takeaways from Kérastase's case would be these:
A strategic approach to meet the target audience where they are
Creation of engaging content
Ensuring content is relevant for the target audience
Matching the ads to the organic content the audience was looking for
Collaborating with relevant influencers
End Note
As you can see, Pinterest is no mystery and works about the same as any other social media platform. However, it is also becoming the place to launch your influencer campaigns and a relatively new channel to expand your eCommerce efforts.
However, if you still need a bit of help running influencer campaigns, just know that Agenic Influence is always there for you, solving your influencer marketing problems before they even happen.
SOCIAL LISTENING ISN'T ROCKET SCIENCE