Welcome back to our Social Media News of The Week Section. This time we'll be talking about: 
TikTok's Launch Of Its First In-App Shops In The US
Reddit's Guidelines For Reaching Tech Decision-Makers In The App 
And
Pinterest's 'Shuffles' Video Collage App Is Getting A Wider Launch
TikTok's Launch Of Its First In-App Shops In The US
Although in-app shopping isn't catching on for TikTok as it might have hoped, it's still pushing forward with the planned eCommerce expansion. And, with in-stream commerce as the campaign's main focus, TikTok launched the first stage of TikTok Shops integration in the US last week. 
There's an official 8-step guide on selling things on TikTok, but if you want a short version of it, look at the image below.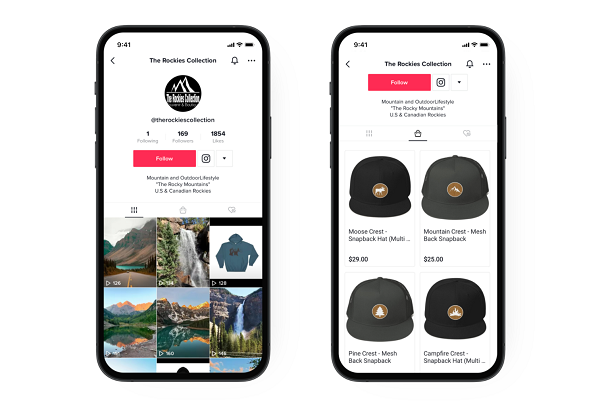 As you can see, you'll be able to find TikTok Shops on profiles. Once in there, the separate tab will allow the customers to browse products and make a purchase without ever leaving the app. 
TikTok Shops were first launched in the UK last year and in Southeast Asia after that. However, it didn't catch on in the UK, mainly because the launch was riddled with problems that later stopped TikTok's incentive for pushing its eCommerce features further down in Europe. 
So, although the launch plans in Europe have stalled, TikTok is making its move into the US market. And TikTok shops are just a part of a bigger plan to make TikTok into an eCommerce giant, optimizing delivery performance and response based on sales activity within the app. 
The ideal course of things for ByteDance, TikTok's parent company, would be the emulation of the Chinese version of TikTok, Douyin, success with in-stream shopping. In fact, the app is generating the majority of its revenue from direct sales in the app as of now. 
So, having in mind that TikTok is now the number one discovery platform for younger audiences and that TikTok has all the means to implement enhanced shop displays into their feeds, it could become a real gold mine for the app and its creators, just as it did in China. 
We'll see how it goes, though!
Reddit's Guidelines For Reaching Tech Decision-Makers In The App 
Although not everybody finds Reddit an easy-to-operate platform for reaching target audiences or finding a place to promote their business or services, the platform itself likes to stress these possibilities. 
So, while many people do like the platform for getting their daily scoop on tech-related topics and insights into the latest platforms and updates, not all of them have taken this opportunity as a means of marketing and reaching decision-makers in the tech sector. 
Because of that, Reddit just issued a new report which takes a deeper look into how tech decision-makers use the platform and how you can reach them with your messaging or Reddit promotions. 
Take a look at their infographic below, and hopefully, it will help you in conquering the platform: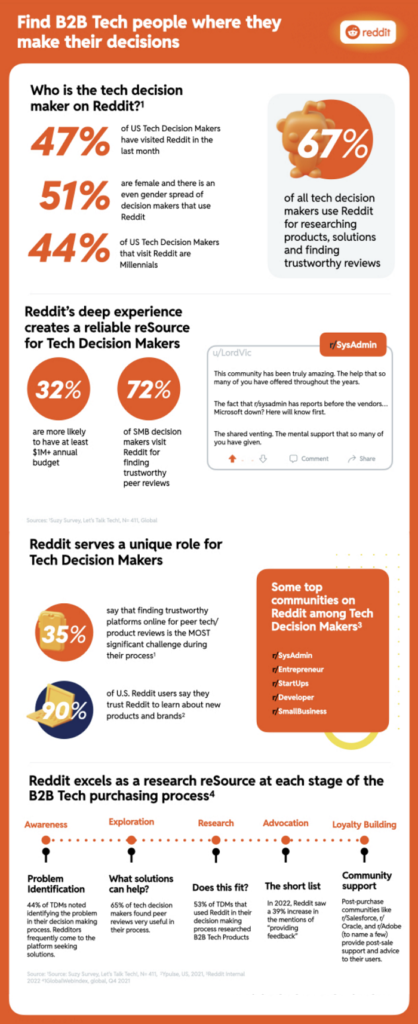 Pinterest's 'Shuffles' Video Collage App Is Getting A Wider Launch
First of all, a bit about the app. Shuffles is an app by Pinterest that allows its users to create various artistic collages from Pinterest-originating images. So, Shuffles enables to layer of various images and objects however the users would like and then animate and/or set the finished collage to music. The collages can be shared in different apps with the product images linked back to Pinterest, thus encouraging more discovery activity. The images used in these collages can be taken from Pinterest or anywhere else; in the latter case, Pinterest then scans its own system to find similar objects.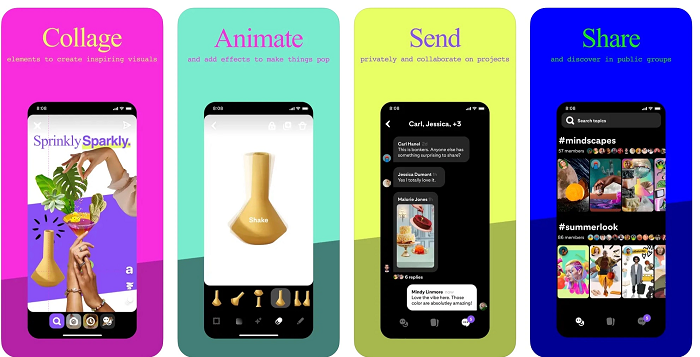 Back to its launch – back in August, the app was launched to select users only, but since it became trendy with the younger audiences, it has now been made generally available to anyone who'd like to use it.  
Here's TechCrunch's take on it: 
"The app grew in popularity with Gen Z users, who used the creative expression tool to make "aesthetic" collages, sometimes set to music and posted to TikTok or shared privately with friends or the Shuffles community. This resulted in Shuffles surging to become the No. 1 Lifestyle app on the US App Store in August."
And although Shuffles has declined in popularity since, the first surge in popularity presented a nice opportunity for Pinterest to get its platform out there and to promote its use to possible users. 
Overall, it's a nice creative app that might fuel Pinterest's Renaissance even further, but we'll have to wait and see, right?