Although it might sound like a far shot, social listening, and content development has plenty of connecting points. And those companies that know it can create content that's on the spot with their target audience's interests.
Interested? Well then, you're in luck because, in this article, we'll explore the links between social listening and good digital marketing practices, talk about the proper ways of using social listening in content creation, and when to do it.
But first of all, here's a reminder on social listening:
What Is Social Listening?
Social listening is about monitoring and analyzing social media to learn what people think and talk about your brand. This may be as simple as searching for online complaints, but there are many other forms of content as well. Including, but not limited to, these forms of customer engagement that might sprout in social listening:
Leaving reviews of products and services
Sharing content related to the company or brand
Reporting issues with products and services
Private messaging brand or company accounts
Tagging brands in their own social media posts
How Does Social Listening Work?
You might be able to undertake social listening by yourself if your business is new and has a limited audience by scanning social media sites independently. When your brand expands, this approach won't scale very well, though. Using specialized social listening platforms is the easiest method to manage your social presence without spending too much money or time.
Just like Agenic Control! Besides helping you track relevant happenings on social media, Agenic Control can help you benchmark your efforts with your competition, reveal social media trends, and help you create awesome content with useful tips.
Your social media engagement can significantly increase if you keep an eye on social media sentiment and maintain regular contact with your followers. Just assisting social media users with product and service difficulties, for instance, will help users form positive opinions about your brand.
P.S.: WE HAVE WHAT YOU ARE LOOKING FOR
Ways Social Listening Can Be Very Useful In Creating Social Media Content
Once you've established working social listening procedures, you can use the information you gather to create more effective content. One of the finest methods to discover people's questions and worries is to look at what they say on social media. Next, creating content addressing those concepts may position you as a thought leader over time.
Pain Point Identification And Response
Let's start with an example here – say that more than a few of your customers tend to post about the very same problem they have with one of your products. This could include not knowing how to use the said product correctly or how to troubleshoot the problem on their own.
You may include a response to the problem being raised in your FAQ instead of waiting for them to contact customer care. This is but one simple illustration of how social listening may integrate seamlessly into your content strategy. An even better thing would be to address each of the complaints posts individually by offering them your newly-created FAQ section or any other resource you've created to solve their problems.
The name of your company or the names of particular items can be your main focus when putting up your first social listening routine. In order to increase the visibility of user postings to your team, several brands also offer hashtags that users can add to their posts. Of course, you won't advance without experimenting with new concepts, so don't be scared to do so.
Also, to consistently improve, you must monitor performance and engagement at all times. You should be able to examine mentions and interactions over time for specific phrases or subjects using your social listening platform. That's what their purpose is, after all!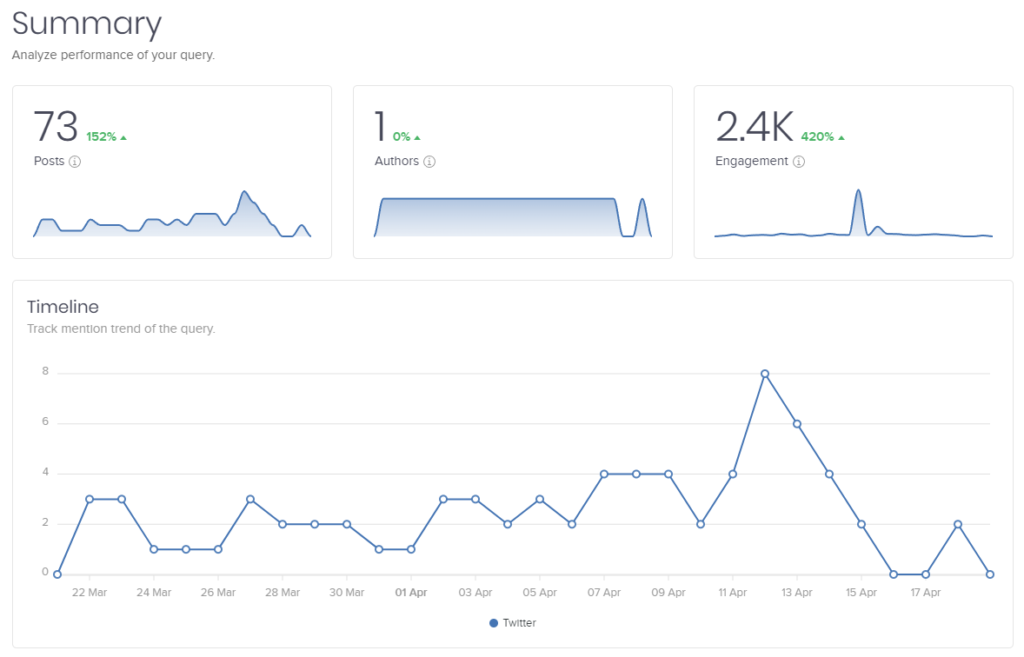 If interaction increased on a certain date, try to link it to certain posts or comments that attracted users' attention. You'll gradually develop a better sense of how to spot posts that might be pertinent to your business.
Another useful tool for businesses figuring out how best to use their resources is word clouds. First, look for the themes that your followers are mentioning the most. Then, you must provide material that encourages natural involvement from those subjects if you want to get people to your website.
AGENIC CONTROL – THE ULTIMATE SOCIAL LISTENING TOOL
Discover Excellent User-Generated Content
On the other hand, you may also profit from favorable reviews by incorporating them into your own content. Since viewers consider user-generated material to be more authentic, they are more likely to trust it than brand content.
Ask your audience to hashtag your brand or a post if you're having difficulties acquiring enough user-generated material. You will locate the posts you're seeking more readily as a result.
Some companies go further by holding giveaways and contests that promote user-generated content. Such contests aren't just good for getting a dose of great UGC but also for spreading brand awareness and increasing engagement on your posts. One prize entry could be made available to social media users for each of the following actions:
Following each of your brand's social media profiles
Sharing your brand with their social media followers
Posting an image of themselves using one of your products or services
These days, consumers are accustomed to receiving more advertisements than they have time to read. As a result, most people who use social media ignore advertising content. By demonstrating to audiences that there is a real community of individuals who are engaged in your brand, user-generated content prevents that apathy.
Leverage Your Competition
You can learn what people are talking about your brand through social listening. At the same time, it enables you to discover how customers perceive other businesses operating in your industry. Thus, competitor analysis is a crucial part of social listening, which may be very useful for content production.
Remember that your rivals might be active on channels you don't use. For instance, you should keep an eye on what consumers say on Twitter even if your company doesn't have a brand Twitter page. Spread your net as widely as possible to ensure you don't miss any social listening insights.
Still, social listening applied to checking out your rivals might also benefit you in more obvious ways. For example, if a rival's customer complains about them, you may be able to find some areas of weakness. This might inspire you to emphasize unique selling points or develop material that focuses on this flaw.
For instance, you might notice that another business is getting a lot of great attention from a recent charity event or fundraising. Don't be scared to adopt some of someone else's tactics if they've previously found success. A crucial component of marketing is studying your competitors. However, in each case, you have to alter your tactics sufficiently to set them apart from your competition and make them your own.
Negative And Positive Comments Are Equally Valuable
Posting UGC is an excellent practice, but you should also take the time to respond to your customers' comments, too.
As we previously said, FAQ pages and other resources can assist your audience in resolving more problems independently. Yet, it's almost impossible for any brand to escape being the subject of unfavorable social media commentary these days. It is not a matter of whether you will receive these remarks but what you will do in response to them.
Customer confidence in your brand will rise if you respond to their queries and problems promptly and attempt to resolve them. Even if it's too late to address the initial issue, you might be able to diffuse tensions by apologizing or giving them something for their trouble (coupon code, better deal, or something entirely free of charge). One of the best things you can do for your social media presence is to turn negative interactions into positive ones.
Similarly, responding to good feedback and pleasant experiences increases your brand's influence and demonstrates your interest in your audience. Any effective use of your goods or services is free advertising, and even your prompt reaction will bring that information in front of more people.
End Note
The first stage in social listening is comprehending what people say about your brand on social media. But, the value of that knowledge depends on how effectively you apply it to your decision-making. Content marketing is one of the many key uses of social listening data for forward-thinking firms.
Engagement on social media should involve active dialogue between you and your audience. You'll be able to create content that addresses their concerns and highlights the value of your brand as you gain a better understanding of your audience. Among other advantages, social listening tools will be crucial for efficient content generation in 2023.
SOCIAL LISTENING ISN'T ROCKET SCIENCE